Grant County Sheriff's Office welcomes new K-9 officer dog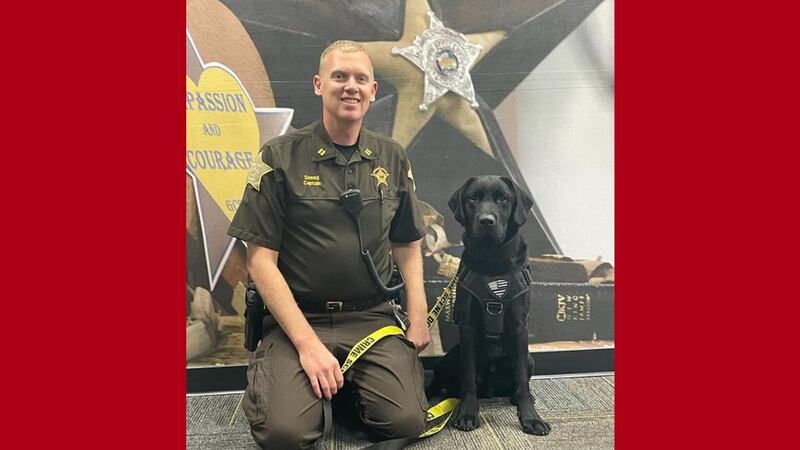 Published: Nov. 16, 2023 at 7:36 AM EST
MARION, Ind. (WPTA) - The Grant County Sheriff's Office welcomed a new four-legged deputy to its team.
Sheriff Del Garcia says the K-9 named Jeb is a two-year-old black Labrador Retriever and was donated through a grant through "Knot Today,' an organization that spreads awareness, creates prevention strategies, and develops healing programs for child exploitation survivors.
Jeb was trained as an electronics detection unit and officers say he can locate cell phones, SIM cards, and other digital devices with a chip.
The sheriff's office says Jeb's training will be helpful in finding pornography and documents relating to human trafficking hidden on electronic devices.
To learn more about the Knot Today program, click here.
Copyright 2023 WPTA. All rights reserved.