Leonid meteor shower set to peak this weekend: when to see it and tips for viewing
Published: Nov. 14, 2023 at 5:22 PM EST
FORT WAYNE, Ind. (21Alive) - Mark your calendars for a dazzling display of meteors set to occur overnight Friday into Saturday.
The Leonid meteor shower will feature about 15 meteors per second that will brighten up the sky. It will occur near the constellation Leo; all you must do is wait and look it up.
If you plan to watch it, the best place to view will be in open country away from light pollution.
Conditions will be ideal to see the meteor shower because the moon will be in the first quarter stage, meaning moonlight will not hamper the chance to see it.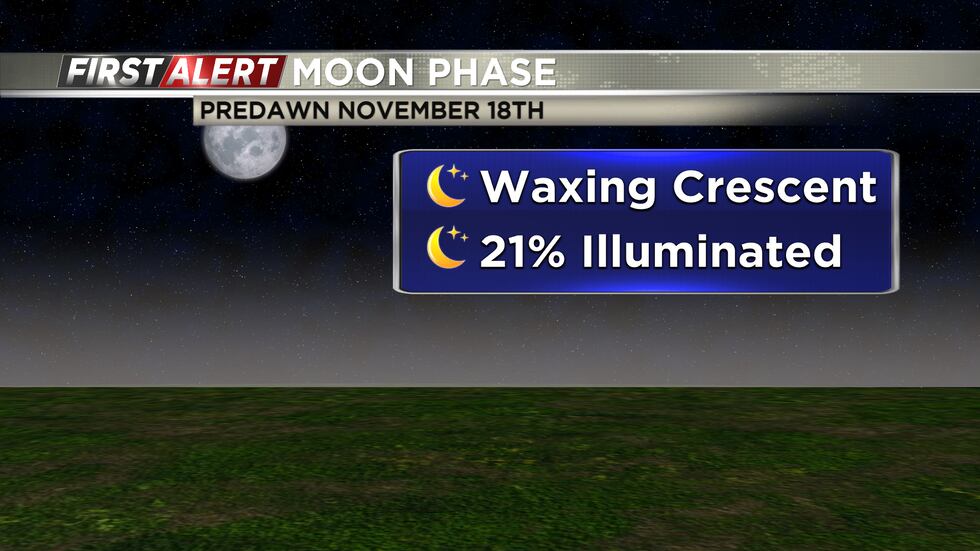 Here are some tips if you would like to go check it out. First off, head to a dark and rural place and stay away from all light pollution. Then, make sure to allow 30 minutes for your eyes to adjust to the darkness. If you would like to enhance your view, get a pair of stargazing binoculars to get the best chance to see it.
As with any meteor shower, viewing conditions are weather-dependent.
The next Leonid meteor shower is set to occur in 2033.
Copyright 2023 WPTA. All rights reserved.