EXCLUSIVE: Tony Betton Jr. chats with "The Golden Bachelor"
Published: Nov. 14, 2023 at 5:45 PM EST
FORT WAYNE, Ind. (WPTA) - It's never too late to find love, and the first "Golden Bachelor" is ready to prove it!
After more than 20 years of fostering love on "The Bachelor," "The Bachelorette" and "Bachelor in Paradise," "The Golden Bachelor" showcases a whole new kind of love story – one for the golden years. A retired restaurateur and doting father and grandfather, Gerry Turner lives in his dream house on a beautiful lake in Indiana and is ready to put himself out there and find a love that will stand the test of time in his golden years.
People want love at all ages, and in that search, people, no matter their years, struggle to communicate, make the wrong assumptions, and inadvertently break each other's hearts.
We asked Turner about what it's like for this show to be the first of its kind to share these shared experiences regardless of their ages. He said, "It's one of the most rewarding parts of this. I get to show that people of my generation be considered invisible. We have a lot to offer, our acquired wisdom over the years is helpful to other people, and we are hopeful of the future and so forth. It's great for that reason."
Indeed, Bachelor Nation saw how saying goodbye each week took a toll on Gerry, who experienced heartbreak at multiple points in the series as he sent the ladies home. Gerry admitted the task never got easier throughout his run on the reality dating show. He says, "I was surprised to realize that in those rose ceremonies, the sorrow would hit me so hard that I actually had physical symptoms from it. I will feel my chest constrict, and my breathing would become very shadow. Looking at the women that I've worked so hard to form a connection with, only to have to be the guy that sent him home Was such a disconnect of reality."
And when I asked if there were any possible first "Golden Bachelorette", Turner said, "Any of those women could carry a Golden Bachelorette show. I have several favorites, but I'm not going to name who those favorites are. I think people a lot smarter than me would figure out who the best candidate for that would be. "
ABC's Golden Bachelor, Gerry Turner, talked to us about his experience on the show and as the first-ever Golden Bachelor ahead of the season finale on Nov. 30. Learn more about the show at Watch The Golden Bachelor TV Show - ABC.com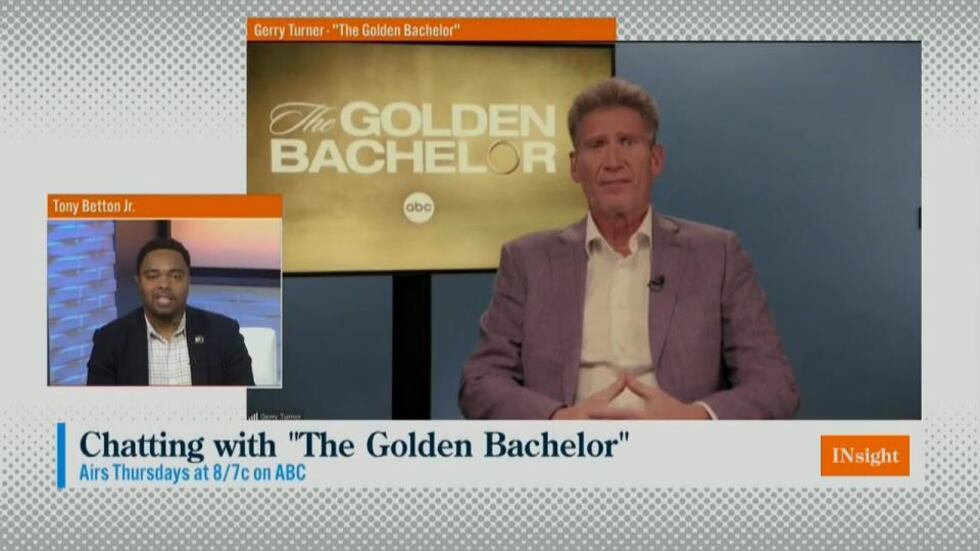 Copyright 2023 WPTA. All rights reserved.