Woman killed in Markle homicide identified as suspect's grandmother, court docs say
Officials say the 72-year-old woman was found with multiple stab wounds
Published: Nov. 13, 2023 at 2:46 PM EST
MARKLE, Ind. (WPTA) - Several area police agencies are continuing to search for a man they say killed his 72-year-old grandmother in Markle over the weekend.
Police say deputies were called on Sunday afternoon to a Markle home along E 300 S on a welfare check after family members said they had not heard from the homeowner in several days. Officers arrived at the home and found the woman dead, believing she had been dead for some time before she was found.
The Huntington County Coroner has identified the woman as 72-year-old Bernice Eubanks of Markle. They say she died from multiple sharp force injuries and her death has been ruled a homicide.
Later on Monday, police announced they had issued an arrest warrant for 37-year-old Anthony Castleman for murder.
Court documents say Castleman is Eubanks' grandson, who had been living with her at the Markle home. Documents say the woman's daughter called police, saying she went to her mother's home and noticed "many things out of place." She said a rug in the home was cut out, and later found the missing section outside behind the shed covered in blood. The woman said she also found her mother's purse in the driveway and a broken urn near the shed.
Police say they found Eubanks' body with multiple stab wounds near a small barn under carpet and several pieces of lattice. Officers also found a wallet with several cards that had Castleman's name on them.
Castleman's cousin told police Castleman went to his house on Saturday and asked for bleach and help cleaning up a mess, suggesting he will be "going to prison for a long time." He said Castleman arrived in Eubanks' car and was using her cellphone.
When he spoke with police on Sunday evening, he said Castleman told him he was in Lexington, Kentucky. He told officers he wasn't sure who he could be with or where he was found.
Officers say if you see Castleman, do not approach him, but call 911 or Huntington County detectives at 260-356-2520.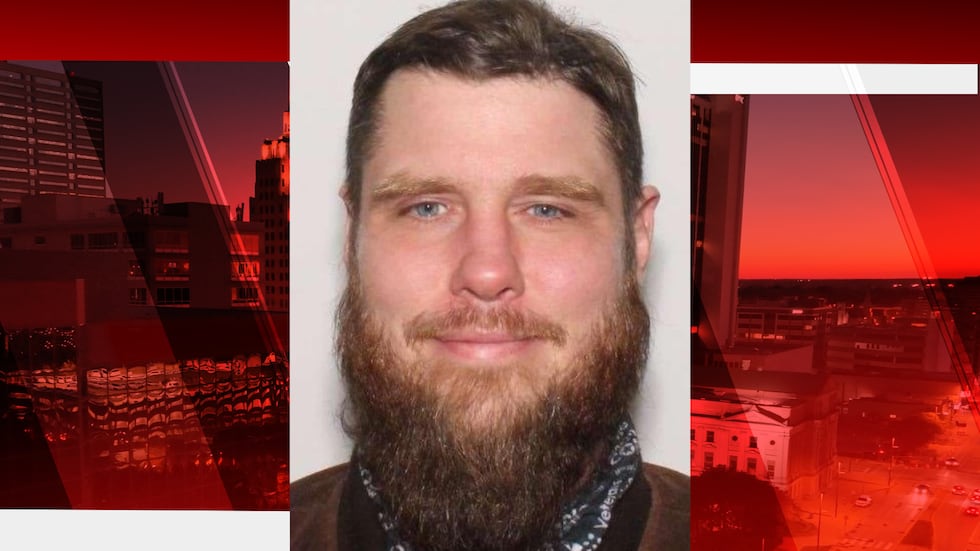 There are several ways to watch 21Alive on the go. You can watch all of our newscasts live on our website here, by downloading our app on iPhone or Android, or by using the 21Alive app on Roku, Amazon Fire TV, or Apple TV.
Copyright 2023 WPTA. All rights reserved.