2 charged in murder of 12-year-old South Bend boy
1 arrested, 1 still at large for murder of Josiah Small
Published: Nov. 13, 2023 at 1:14 PM EST
SOUTH BEND, Ind. (WNDU) - Officials say two suspects have been charged in connection with a shooting last month that killed a 12-year-old South Bend boy and injured a 14-year-old boy.
"When a 12-year-old gets killed in our community, I think that is something we need to be able to take seriously, and to let folks in our community know that the South Bend Police Department has taken this incredibly seriously," said St. Joseph County Prosecutor Ken Cotter.
Josiah Small was found dead back on Oct. 27 in the area of Indiana Avenue and Prairie Avenue. He was a student at Dickinson Fine Arts Academy. The 14-year-old boy, who isn't being identified due to his age, went to the hospital to be treated for a non-life-threatening injury to his leg.
During a press conference on Monday afternoon, officials said two suspects, 21-year-old Nagomba White, Jr. and 18-year-old Amarion Cutler, were charged for their roles in Small's murder on Nov. 6, but their warrants were sealed.
"Even though only one obviously struck Josiah, Indiana law allows individuals who work in concert together to have charges be the same for both individuals," said Cotter.
Police say White was taken into custody last Thursday, Nov. 9, in Indianapolis, but Cutler is still at large.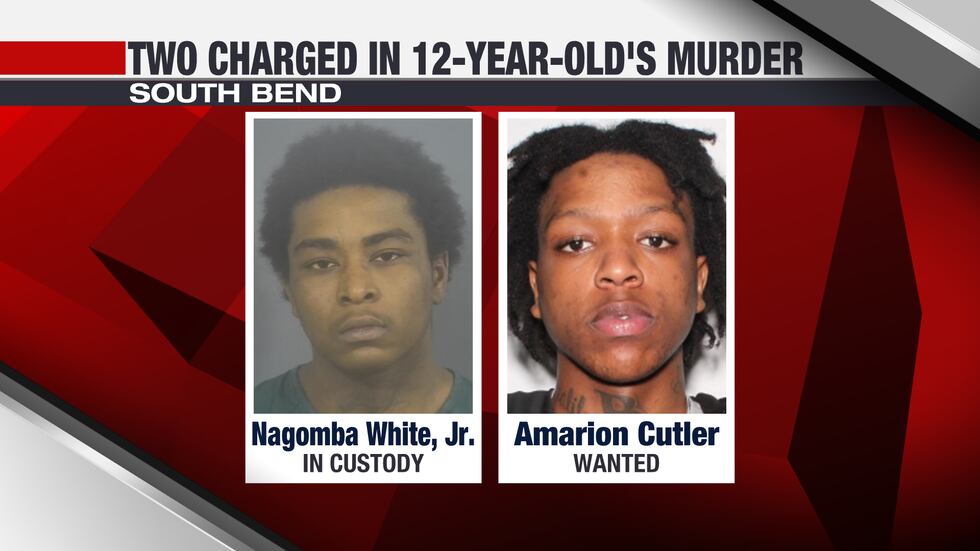 According to charging documents, Small was walking with three other boys on the night of Oct. 27. Small and the previously mentioned 14-year-old boy were reportedly heading home, while the other two boys allegedly walked toward a nearby apartment building.
Surveillance video allegedly shows the two boys who were walking around the apartment building walk past a silver four-door sedan. There is a brief interaction between the occupants of the vehicle and the two boys. The boys are then seen running toward an alley.
The car then reportedly made a U-turn and sped down the street toward the boys. The two occupants of the vehicle, identified as Cutler and White, exited the vehicle and ran towards the alley, splitting up to find the boys.
While investigating, witnesses came forward and told officers that Cutler and White had admitted to being in the area of the shooting at the time it happened and firing shots at the boys.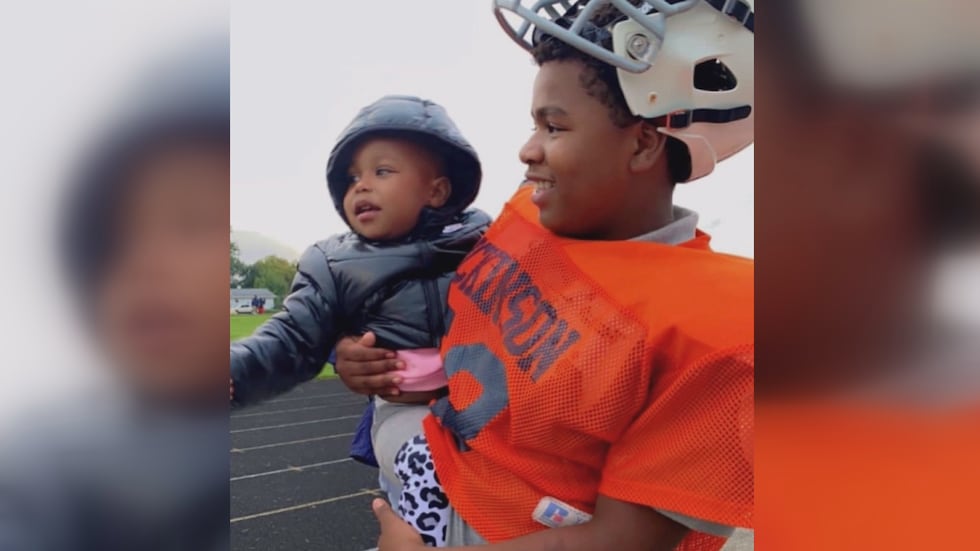 White has been charged with murder, conspiracy to commit murder, attempted murder, and attempted battery by means of a deadly weapon. Cutler has been charged with aiding, inducing or causing murder, conspiracy to commit murder, two counts of attempted murder, attempted battery by means of a deadly weapon, and battery by means of a deadly weapon.
"This is a sad day for everyone in our community, but it's important that everyone understands that law enforcement doesn't rest when somebody is hurt, and particularly when a 12-year-old is shot and killed. And, again, my condolences go out to Josiah's family," said Cotter.
White is currently being held in the St. Joseph County Jail without bond. His next hearing is scheduled for Nov. 29.
Cutler remains wanted on his warrant. Police say he should be considered armed and dangerous, and you should not approach him. If you have any information about Cutler's whereabouts, you're asked to call Michiana Crime Stoppers at 574-288-STOP to leave an anonymous tip. Tips can also be submitted online.
Stay with 16 News Now on-air and online as we continue to follow this developing story.
You can read the probable cause affidavit in it's entirety below: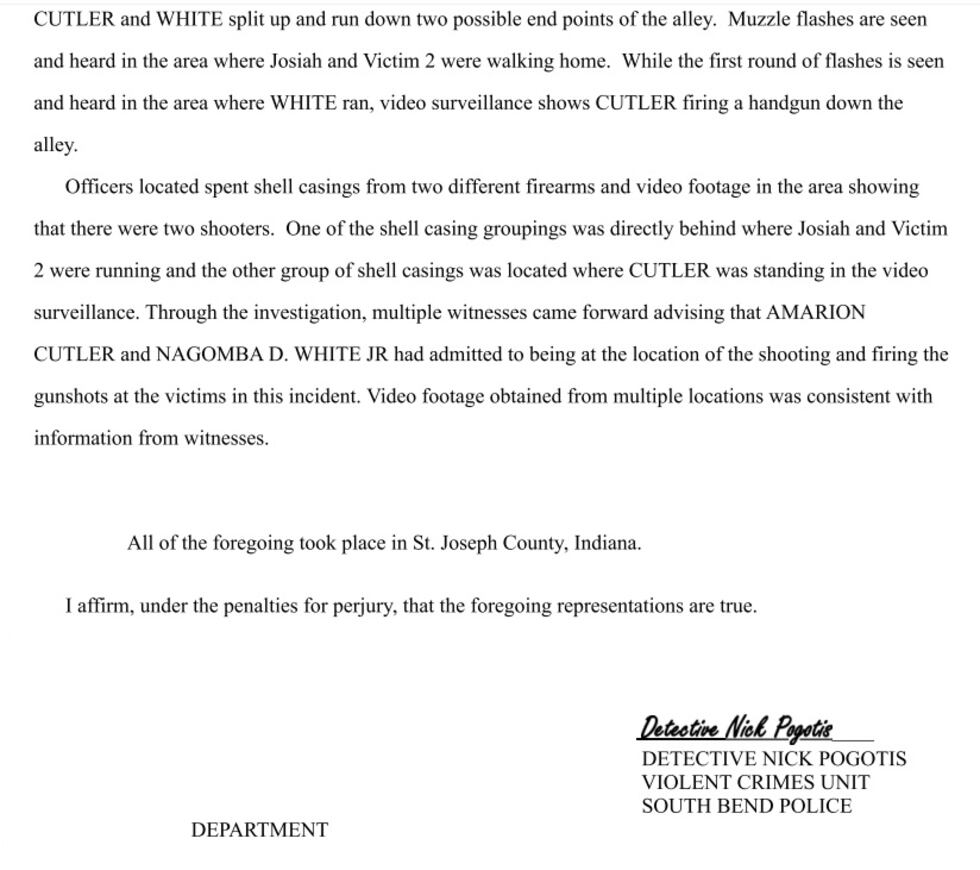 You can rewatch Monday's press conference in the video below:
Copyright 2023 WNDU. All rights reserved.