Indiana Supreme Court orders Delphi murders trial judge to turn over court transcript or explain why she won't
Attorneys representing Richard Allen say he is deteriorating in state prison and wants to go to trial as soon as possible.
Published: Nov. 9, 2023 at 11:24 AM EST
DELPHI, Ind. (WTHR) - The Indiana Supreme Court has ordered the Delphi murders case special judge, Frances Gull, to provide a transcript of the in-chambers proceeding from Oct. 19, when Richard Allen's attorneys say they were coerced to resign.
Allen is accused of killing Libby German, 14, and Abby Williams, 13, in Delphi, Indiana, in February 2017.
BACKGROUND: Delphi double murders case timeline
As part of the Indiana Supreme Court's order, it gave Gull until Nov. 16 to provide the in-chambers transcript or a response to why she does not want to provide it.
Gull responded with a filing asking the Indiana Supreme Court for an extension until Nov. 27 to respond to the transcript request. As part of that, she also wants until Nov. 27 to respond to the Allen's attorneys request that she be removed from the case and Richard Allen's original attorneys reinstated.
Gull cites needing more time because the Indiana Attorney General has declined to represent her, and she had to hire her own attorney to defend this Writ of Mandamus against her.
RELATED: Richard Allen requests Indiana Supreme Court remove judge from case, reinstate defense attorneys
Attorneys representing Allen are asking the court to not grant that extension – arguing Allen is deteriorating in state prison and wants to go to trial as soon as possible. They also said Gull knew in advance this Writ of Mandamus and transcript request was coming, giving her attorney ample time to prepare a response.
The Indiana Public Defender Council is also weighing in on the Writ of Mandamus, filing a brief addressing the importance of the independence of appointed attorneys, especially as it relates to the removal and replacement of counsel.
Allen's civil attorneys Mark K. Leeman and Cara Schaefer Wieneke previously filed a brief "to ensure that, going forward, Richard Allen receives his fundamental right to counsel."
In the brief, the attorneys are asking for the following:
In an Oct. 31 hearing, Gull told Allen, "I cannot and will not allow these attorneys to represent you." She then disqualified Baldwin and Rozzi from representing him – even pro bono. Gull said Baldwin and Rozzi engaged in "gross negligence," which they said, "that's the court's opinion."
Allen's recently-appointed public defenders, William S. Lebrato and Robert C. Scremin, asked the judge to push his trial back. It was originally set for Jan. 24, 2024, but is now set for Oct. 15-31, 2024.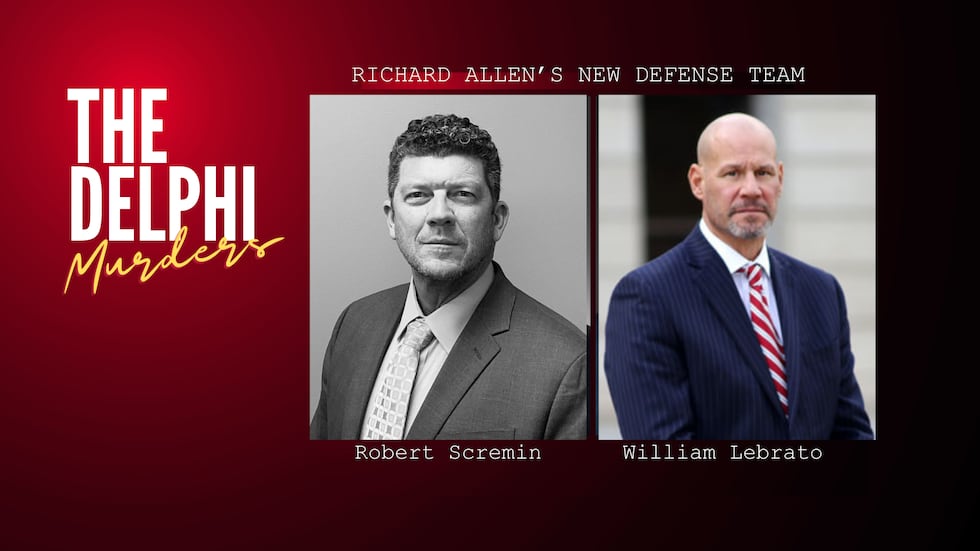 Copyright 2023 WPTA. All rights reserved.