Former Clark County sheriff used jail staff to work on his properties; sold nonprofit vehicles for personal gain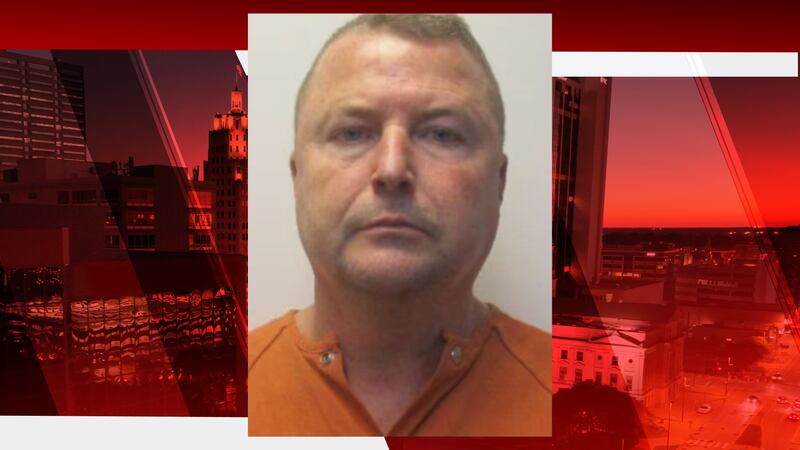 Published: Nov. 9, 2023 at 3:40 PM EST
LOUISVILLE, Ky. (WAVE) - Newly released court documents shed more light on the investigation and arrest of former Clark County Sheriff Jamey Noel.
He was arrested Wednesday months after Indiana State Police conducted multiple raids of his properties.
Noel is charged with 15 criminal charges including corrupt business influence, theft, ghost employment, and official misconduct.
The probable cause affidavit filed by Indiana State Police Lt Jeffrey Hearon begins following a report by current Clark County Sheriff Scottie Maples.
Maples reported several criminal allegations of official misconduct.
The sheriff's office provided four Clark County Jail maintenance employees who said they had done work for Noel's rental property, private business buildings and others while on the clock for Clark County.
Michael Bowling said he worked for the jail for 33 years. He said beginning around 2018-2019, Noel approached him, asking him to work on his home on weekends or after work. He said that eventually changed, and he began doing maintenance work on New Chapel EMS and Utica Township Volunteer Firefighters Association properties, Noel's homes, and rental properties.
Donald Jones had been employed by the jail for nine years. He reported much of the same information and said he felt pressured to work on Noel's private properties because his wife was ill, and he needed health insurance.
Fleet Maintenance Employee Rodney Whobrey told investigators he was asked to work on Saturdays to maintain Noel's private vehicle collection. On those days he was paid by Utica Township Volunteer Fire Department. Whobrey said over time Noel asked him to pick up and transport cars while he was on duty for Clark County, including using the jail's truck, trailer, and gas to pick up vehicles for Noel's private collection.
A special prosecutor charged Noel with corrupt business influence, accusing Noel of acquiring or maintaining control of a property or enterprise through a pattern of racketeering activity between 2018 and 2023.
The prosecutor charged Noel with multiple counts of theft. For example, in May 2021, the prosecutor said Noel traded a 2020 Chevy Corvette valued at $92,000 owned by the Utica Volunteer Firefighters Association, for a 2020 Mercedes-Benz S-Class 450 and registered the Mercedes in his name.
In January 2019, Noel traded a Utica-owned 2017 Chevy 3500 Silverado valued at $50,000 for a 2019 Challenger SRT Hellcat and titled it in his name. In October 2019 he sold the Hellcat for $83,716.
Investigators raided Noel's properties in August, including seizing his private car collection. Noel is charged with obstructing justice because he factory reset his phone before handing it over to detectives with a search warrant to seize his phone.
Investigators also pored through vehicle records from the Indiana Bureau of Motor Vehicles for vehicles registered to the Utica Township Fire Department and New Chapel EMS. The entities had 133 vehicles, but investigators noticed 24 vehicles that appeared inconsistent with a not-for-profit fire department and EMS business.
Investigators said the multiple business names appeared to be an attempt at "layering" to make the process of tracking money or assets through each layer of a business more difficult.
Noel is set to make his initial appearance at 1 p.m. Thursday in Clark County.
Copyright 2023 WPTA. All rights reserved.