Fort Wayne Mayor Tom Henry's campaign claims win, secures unprecedented fifth term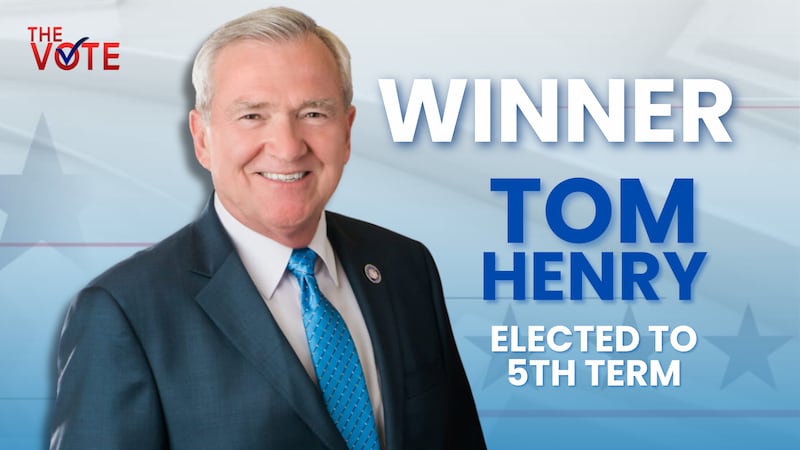 Published: Nov. 7, 2023 at 8:14 PM EST
FORT WAYNE, Ind. (WPTA) - Tom Henry (D) is continuing his unprecedented run as Fort Wayne's longest-serving mayor.
WATCH: Mayoral candidates give one last pitch before Election Day
The 71-year-old Democrat's campaign team has claimed victory over Fort Wayne's mayoral post, beating out longtime City Councilman Tom Didier (R).
Didier gave his concession speech at the Allen County Republican Party Headquarters:
Henry has served as Fort Wayne's mayor since Jan. 1, 2008. He also served in a two-decade period prior to that on the Fort Wayne City Council.
The incumbent mayor previously told 21Alive News he would not be seeking a fifth term, but later said considering the city's growth, he felt inspired to continue. No term limit applies to the position of Fort Wayne mayor.
Henry says he and his staff have more work to do and wants to continue the momentum he's created. He says he has public safety, infrastructure, education, parks, and economic development as his top priorities.
He is a near-lifelong resident of Fort Wayne, a graduate of Central Catholic High School and the University of Saint Francis, and a former businessman and corporate executive.
We'll have a full report tonight at 11.
You can view all election results below, updated as results come in:
Copyright 2023 WPTA. All rights reserved.