ELECTION RESULTS: Indiana's 2023 general election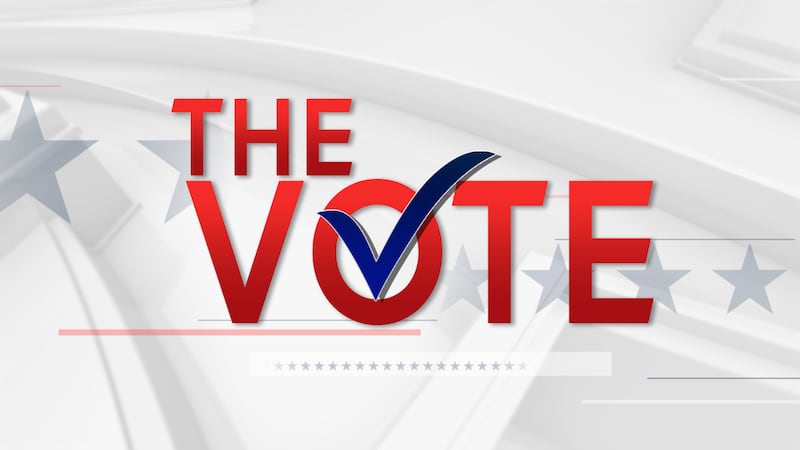 Published: Nov. 6, 2023 at 1:26 PM EST
(WPTA) - Voters in the Hoosier and Buckeye states will be heading to the polls Tuesday to cast their vote in the 2023 election, packed full of municipal government races.
Polls in Indiana are open from 6 a.m. to 6 p.m. on Tuesday, November 7. To find your voting location, visit the Indiana Voter Portal website here.
WATCH: Fort Wayne Mayoral candidates sit down with 21Alive's Amir Abbas
Polls in Ohio will be open from 6:30 a.m. to 7:30 p.m. You can find your polling place online at the Ohio Secretary of State's website.
Anyone who is in line at their respective precinct by the time polls are set to close will be able to cast their vote.
RELATED: What to expect when Ohio votes on abortion and marijuana
WHAT DO YOU NEED TO BRING?
For voters in Indiana, you need to bring a government-issued photo ID to verify your identity.
The ID must have the following:
Include the voter's name, which must confirm—not necessarily be identical— to the name on the individual's voter registration record.

Include a photograph of the individual.

Except for certain military and veterans documents, include an expiration date that shows the ID is current or expired after November 8, 2022.

Be issued by the State of Indiana or the U.S. Government.
If you decline to present an ID or a member of the election board determines that your ID does not qualify, you will be challenged, and you must be offered a provisional ballot. As part of that procedure, you must present a valid ID that meets the requirements above by noon, 10 days after the election.
For voters in Ohio, you will also need a valid form of photo ID. You can see a list of ID requirements here.
WHAT'S ON THE BALLOT?
To see which races will be on your ballot, contact your local clerk's office or the Allen County Election Board website.
RELATED: FWCS campaigning for your yes
Many of those ballots are also listed on the online Indiana Voter Portal, which you can view here by clicking on "Who's on the ballot." Note that your ballot will only show candidates who are running for the party you have registered under.
Anyone who would like to check their voting status or view other relevant voting information can do so here.
For Ohio voters, you can check ballot information at the Ohio Secretary of State's website.
ELECTION RESULTS
Here's a look at current election results, updated as data is released throughout the night:
Copyright 2023 WPTA. All rights reserved.