WATCH: Allen County Commissioner reacts to councilors' vote to raise LIT rates
Commissioners say they believe the vote 'harms Allen County for decades to come.'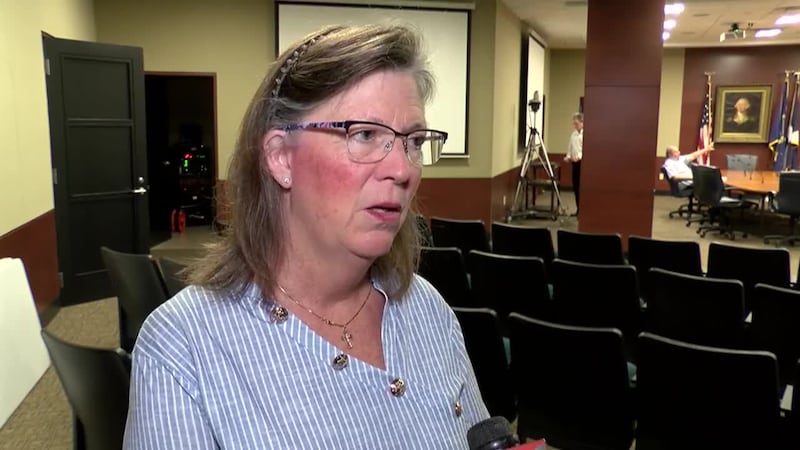 Published: Oct. 26, 2023 at 1:23 PM EDT
ALLEN COUNTY, Ind. (WPTA) - The Allen County Board of Commissioners sent a statement Thursday afternoon, saying they are disappointed in the county council's decision to raise local income tax (LIT) rates by .11% to fund the construction of a new jail.
RELATED REPORTS: New Allen County Jail Updates
During Allen County Council's board meeting Thursday morning, councilors voted 4-3 to increase the Correctional LIT rates by .11%. Councilor originally proposed a .20% hike, but said they were able to decrease that number by using revenue from other funds. They say $30 million will come from cash the county has and $15 million will come from the ARPA Revenue Replacement funds.
Commissioners said they believe the decision puts the county in a difficult financial position.
When Commissioner Therese Brown was asked if she believes the .11% increase will be sufficient to fund the construction of the jail, she said only time will tell.
Commissioners created the following chart, explaining the vote outcome.
They laid out the following benefits of using Correctional LIT funds:
The state created the tax rate specifically for the situation that our county is faced with so that other funds that pay for county services don't suffer.

It is capped at .2% of a taxpayer's income.

It can only be in place for 22 years or to allow bonds to be paid off, then must be rescinded.
Copyright 2023 WPTA. All rights reserved.