Fort Wayne man enters plea deal in harassment of Congressman Jim Banks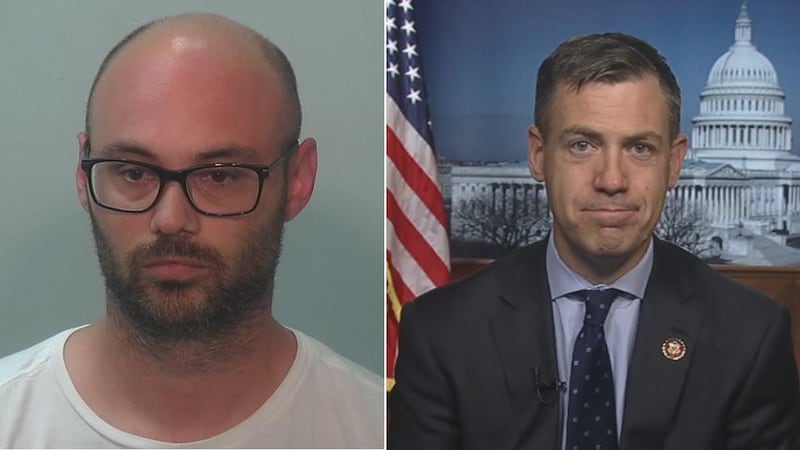 Published: Oct. 26, 2023 at 5:08 PM EDT
FORT WAYNE, Ind. (WPTA) - A Fort Wayne man has admitted to harassing and intimidating Third District Congressman Jim Banks in a plea deal filed on Thursday.
Aaron L. Thompson pleaded guilty to a felony charge of intimidation and a misdemeanor charge of harassment. Court documents say Thompson called Banks' office several times in April and left threatening messages.
Thompson admitted to police that he was intoxicated and called Banks because he disagreed with his political views. Documents say Thompson said he owned a gun as allowed by the Constitution and told Banks to choose between himself or his daughters.
"Here's the choice. Your daughters grow up without their dad or you grow old without your daughters," Thompson allegedly said. "… boom, boom you pick …"
Thompson told Banks he hoped the representative died in a car crash or "(got) his brains blown out," in an expletive-filled series of messages.
The plea agreement, which must first be accepted by a judge, calls for Thompson to be sentenced to two years of probation for the intimidation charge and 180 days for the misdemeanor charge of harassment.
The agreement also includes a special probation condition noting Thompson may not contact the Banks family or his co-workers, including staff members of the Third Congressional District. Thompson is, however, allowed to write the congressional office on related issues but is required to report it to his probation officer.
Copyright 2023 WPTA. All rights reserved.