New suspect charged in decades-old cold case murder of Fort Wayne Subway owner
Dan Osborn was killed during a robbery at an area Subway in 1998, court documents say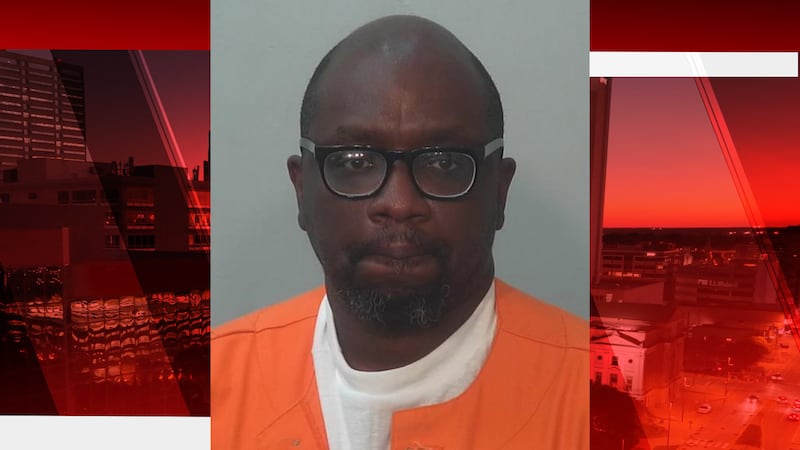 Published: Oct. 17, 2023 at 10:19 AM EDT
FORT WAYNE, Ind. (WPTA) - Court records show charges have been filed against a man in the 1998 murder of a Fort Wayne man who owned an area Subway and worked as a confinement officer.
48-year-old Bernard McClaney was booked into the Allen County Jail last week on charges of murder, robbery, and criminal confinement.
Court documents say the murder happened on April 23, 1998. A woman called 911 and said the Subway store had just been robbed and her boss, Daniel Osborn, was shot.
File video of April 1998 shooting at Fort Wayne Subway
Osborn was a confinement officer at the Allen County Jail, and according to court documents, he was wearing his uniform when he went to the Subway he owned after his shift at the jail.
On June 5, 2023, detectives interviewed McClaney in the Pendleton Correctional Facility where he was serving time for another murder. According to documents, he admitted that he "used a .380 caliber handgun, and that he fired twice at the victim, Dan Osborn." Detectives say McClaney told them, "That the victim was a confinement officer who was off-duty."
According to detectives, "This information is consistent with the crime scene. Dan Osborn was shot twice, with a .380 caliber gun and was in his full Allen County Confinement uniform."
McClaney appeared in court on Tuesday for an initial hearing in the case.
Copyright 2023 WPTA. All rights reserved.