Early voting in Allen County begins Wednesday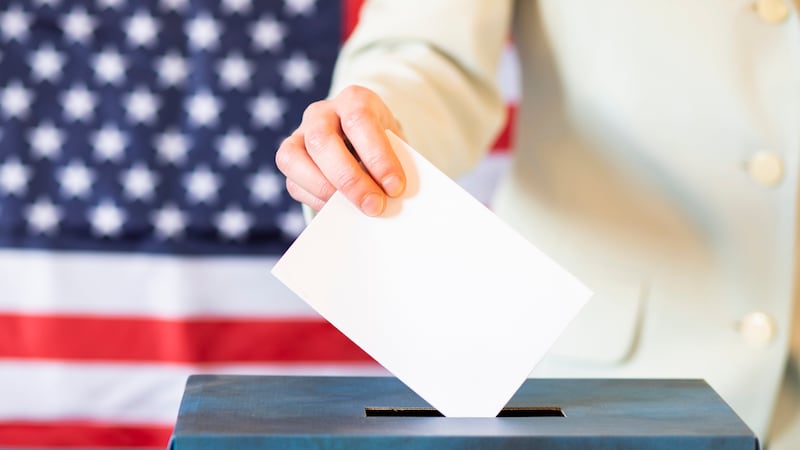 Published: Oct. 10, 2023 at 10:51 AM EDT
ALLEN COUNTY, Ind. (WPTA) - Early voting for the 2023 general election begins in Allen County this Wednesday.
Beginning October 11, anyone who is interested in casting their vote early can do so at the Rousseau Center in downtown Fort Wayne, at 1 E Main Street. Four satellite locations will then open on November 1 and will be available through November 4.
The locations and voting times are as follows: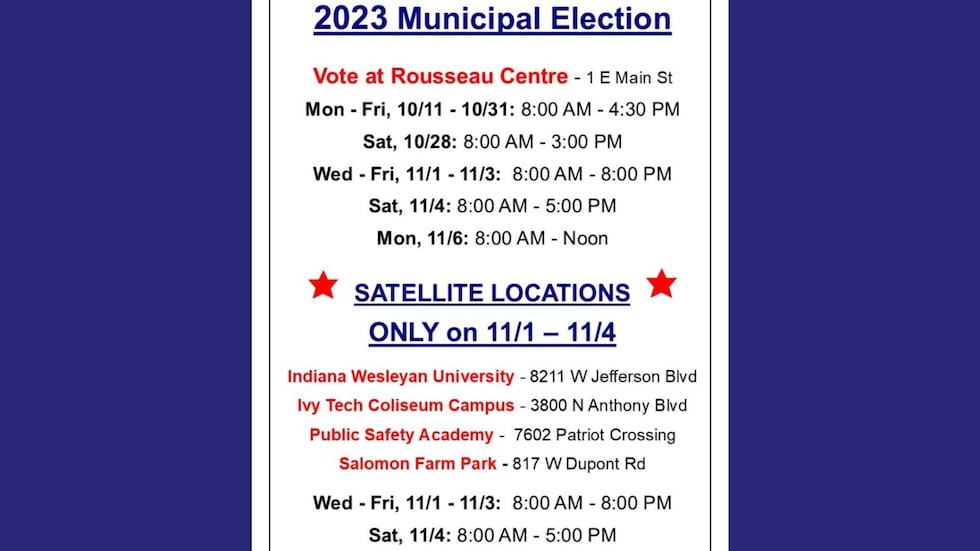 Allen County voters can check their registration status, voting location, ballot items, and all other relevant voting information here. Those in surrounding counties can visit the Indiana Voter Portal here for those resources.
Indiana's general election will be held on Tuesday, November 7. Polls in all of Indiana's 92 counties will be open from 6 a.m. to 6 p.m. ET.
For those in Ohio, polls will be open from 6:30 a.m. to 7:30 p.m. ET on Nov. 7. For further voting information and to see what races will be on the ballots in Ohio, visit the Ohio Secretary of State website.
Copyright 2023 WPTA. All rights reserved.