19th Annual Christmas on Broadway to benefit Erin's House
The children and families of Erin's House will be highlighted as the event's 2023 charitable organization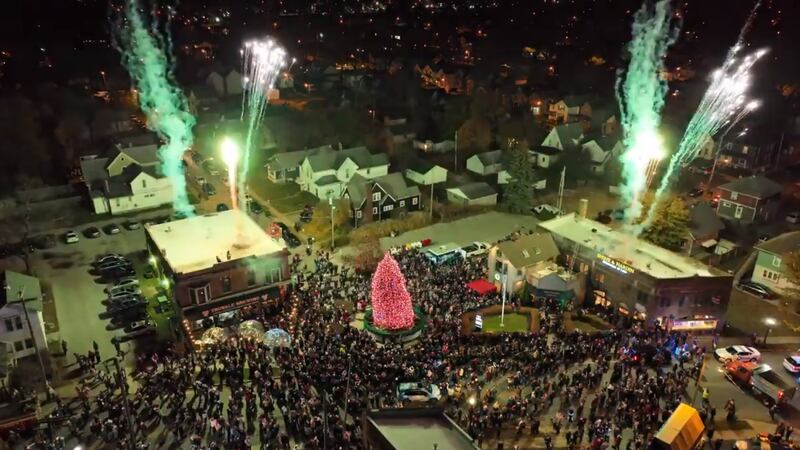 Published: Oct. 9, 2023 at 12:09 PM EDT
FORT WAYNE, Ind. (WPTA) - The 19th Annual "Christmas on Broadway" celebration is set to usher in the holiday season in The Fort once again this November.
The event, sponsored by 21Alive, will take place on Friday, Nov. 17, at Broadway Plaza, outside of the Shine & Hardin building. This year's celebration will benefit the nonprofit Erin's House for Grieving Children, which offers support for children, teens, and their families who have experienced a loss.
The Concordia Lutheran High School Marching Band will lead the parade, which will begin at Broadway and Creighton around 5:30 p.m. Attendees are asked to line both sides of Broadway, where a sparkling fire truck will carry Santa Claus down the street to the Broadway Plaza.
There, event organizers say Mr. and Mrs. Claus will be handing out Santa hats and stockings to all of the children in attendance. Kids at the event will also have the chance to pet live reindeer and board the miniature Polar Express train.
The 40-foot Colorado spruce, donated by Northeastern REMC, will then be lit at 6 p.m., ushered in by a fireworks show and Christmas songs. Officials say this year's tree will be dedicated in honor of Richard Franke, late co-owner of the Fort Wayne Komets who passed away in July at 79.
New this year is a Smoking J's BBQ-style food truck and the Travelin' Tom's Coffee Truck to offer attendees a chance to warm up with a hot holiday drink.
21Alive will broadcast the celebration live starting at 4 p.m., which will conclude with a fireworks display above the "'07 Neighborhood." You can watch it live on-air or online here.
Copyright 2023 WPTA. All rights reserved.