21 INVESTIGATES: Body camera video shows FWPD's response after officer hit, killed pedestrian
Published: Oct. 4, 2023 at 4:06 PM EDT
FORT WAYNE, Ind. (WPTA) - After a Fort Wayne Police Department (FWPD) Seargent was issued an infraction for striking and killing a pedestrian while on duty, 21Investigates filed a public records request to obtain the body camera footage from responding officers.
The City of Fort Wayne agreed to release the videos. 21Investigates is releasing all of the clips provided to us here for the public to view.
The video shows FWPD. Sgt. Joshua Hartup helping the pedestrian, 52-year-old Henry Najdeski, until paramedics took over. The footage also shows how responding officers handled the investigation.
The situation was a first for many of the officers who were responding. They were suddenly in a position to investigate a serious crash involving one of their own.
"This is a first for me, uncharted waters," one officer is heard saying in the footage.
In the video, police discuss making sure they handle this as they would any other accident, taking Hartup's phones, gun, and radio into evidence. That evidence was later handed off to Indiana State Police for an independent investigation, detailed below.
In some of the footage, officers appear concerned about the media at the scene, but Hartup remained focused on the victim.
The video also shows two witnesses describing what they saw. Officers at the scene decide to wait until a union representative arrives to get Hartup's statement, but he is heard in the footage answering some questions.
Some of Hartup's fellow officers greet him and express words of support, with one saying, "God is going to see us through, and that guy too."
Najdeski's law firm issued a statement after his death, saying the family "appreciated your continued prayers as they try to pick up the pieces from this tragic accident."
Crash, investigation background
A crash report obtained by 21Investigates says Sgt. Hartup was driving a police-issued truck when he crashed into Henry Najdeski at the intersection of E Main and S Calhoun Streets on April 19. Najdeski was taken to a hospital where he was later pronounced dead.
The department requested Indiana State Police investigate the crash, finding Najdeski had the right-of-way to cross Main Street at the time of the crash. Hartup was turning left (east) onto Main Street, from Calhoun Street, with a green light for traffic on Calhoun Street. Those findings were then sent to the Allen County Prosecutor's Office for further review.
The office completed its investigation on Aug. 8, determining Hartup faced no criminal liability. Allen County Prosecutor Michael McAlexander said toxicology tests show no drugs or alcohol were in his system and neither of his cellphones were in use at the time of the crash. They say the truck he was driving did not have a computer or an in-car camera.
READ MORE: Why did the prosecutor decide not to charge Sgt. Hartup after pedestrian death? - New documents detail past letters of reprimand filed against FWPD officer police say hit, killed pedestrian - FWPD Sgt. who police say hit pedestrian gives statement in amended crash report - Sgt. who hit, killed pedestrian previously suspended for crash, FWPD says
In Hartup's initial statement, he said he did not see Najdeski until he struck him. Prosecutors say surveillance videos in the area also did not show excessive speed on Hartup's behalf.
Prosecutors then filed a Class A infraction against Hartup for failure to yield to a pedestrian, causing injury. In court on Wednesday, Aug. 30, Hartup entered a plea of admission for that infraction. He was ordered to pay a fine of $35.50, having previously paid $139.50 in court costs on Aug. 8.
RELATED: Colleagues, friends remember Henry Najdeski
A scholarship fund has been set up in Najdeski's honor, you can view it here.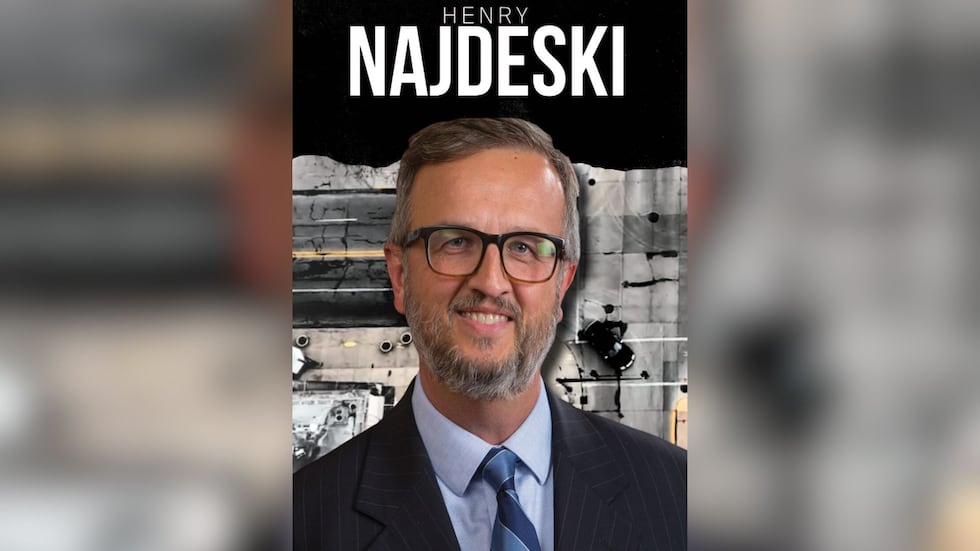 Copyright 2023 WPTA. All rights reserved.