Police chase leads to crash on city's south side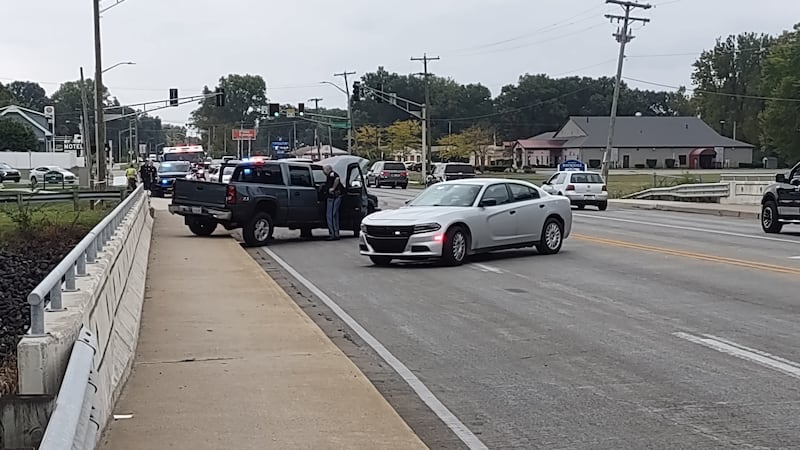 Published: Sep. 29, 2023 at 2:59 PM EDT
FORT WAYNE, Ind. (WPTA) - A short police chase on the city's south side led to a crash Friday afternoon.
Police say the chase happened around 1:15 p.m. at Winchester and Bluffton Roads near Foster Park West when police say the driver did not stop at a stop sign.
Police also say two passengers were inside the pickup truck when it crashed.
According to a news release, the chase continued north on Winchester Road up to Bluffton Road.
The driver was identified as 37-year-old Deshon Jenkins of Fort Wayne. He and the two passengers were taken to the hospital with minor injuries.
An Indiana State Police release says Jenkins lost control of the truck and crashed up on the sidewalk near Winchester Road. Traffic was impacted for a short time while crews cleaned up the area.
Officers say that there is an active investigation into the chase and crash, and no arrests have been made yet.
Copyright 2023 WPTA. All rights reserved.