High school students make banner to cover vandalism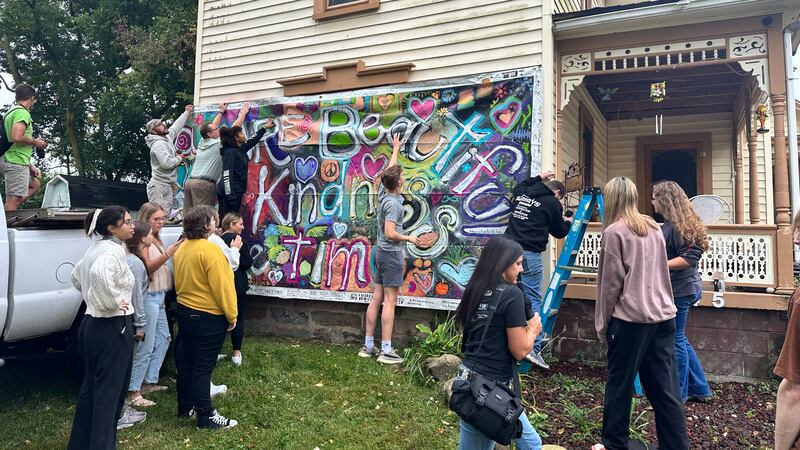 Published: Sep. 29, 2023 at 6:11 PM EDT
SYRACUSE, Ind. (WPTA) - Students at Wawasee High School came together Friday to turn a negative situation around.
That's after a classmate's home was spray painted with hurtful messages.
Art teacher Christi Ziebarth and her students created a banner to cover up the vandalism. Ziebarth said she provided the room, paint, and a tarp, and the students worked together as a team to come up with the artwork you see pictured here.
"The students held that banner and carried it through the halls of the school and they were close. Even their hands and shoulders were touching as they walked it all the way down the road to the house. When they watched the banner go up, they were huddled in groups, but they were together. When they walked back, they were together. And when we got back, they wanted to stay together, so they're together again" she says.
The students say they will remember this act of kindness for a very long time.
Copyright 2023 WPTA. All rights reserved.