Journey, TOTO bringing 2024 tour to Fort Wayne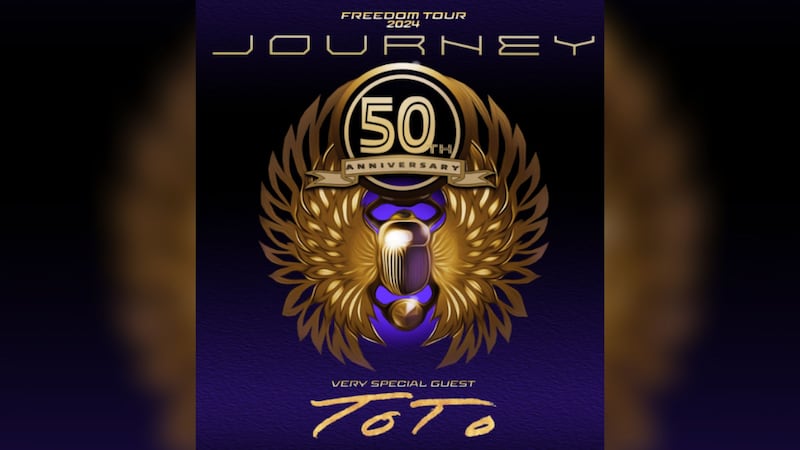 Published: Sep. 25, 2023 at 10:49 AM EDT
FORT WAYNE, Ind. (WPTA) - Two rock legends have announced they are bringing their 2024 tour to The Fort.
Journey says after the success of its 2023 tour, they are adding a new round of shows to create the 50th Anniversary Freedom Tour 2024 with TOTO.
They are bringing their chart-topping songs like "Don't Stop Believin" and "Any Way You Want It" to the Allen County War Memorial Coliseum on Friday, April 19.
The band is being joined by special guest TOTO, whose hits include "Rosanna" and "Africa," recently re-popularized by Weezer.
According to the Coliseum's historical concert list, Journey has performed at the venue five times since 1977, but TOTO has yet to make an appearance.
Tickets for the Coliseum show go on sale to the general public on Friday, September 29 at 10 a.m. More details here.
Copyright 2023 WPTA. All rights reserved.