EACS leader takes home 2024 Superintendent of the Year award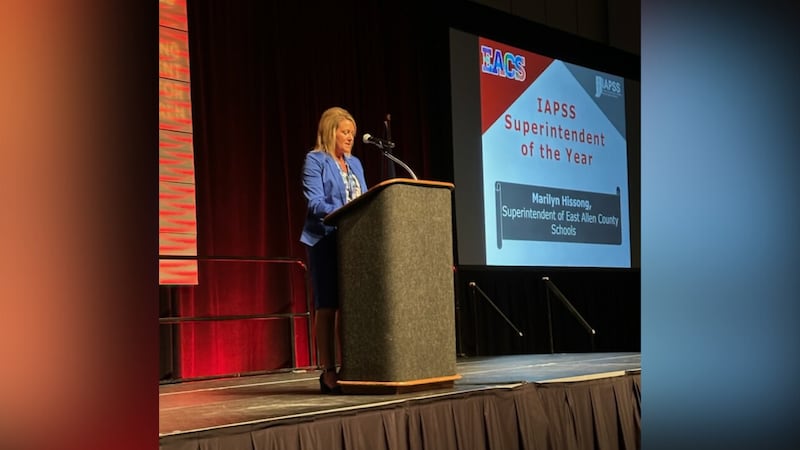 Published: Sep. 25, 2023 at 12:51 PM EDT
INDIANAPOLIS, Ind. (WPTA) - The superintendent of East Allen County Schools (EACS) has been named Indiana's Superintendent of the Year for 2024.
Marilyn Hissong was chosen for the award by members of the Indiana Association of Public School Superintendents.
According to EACS leaders, Hissong started her career in the district as a teacher and volleyball coach. She then took on the role of principal, the district's director of curriculum and later assistant superintendent before being named superintendent in 2017.
"As of July 1, 2023, I had the extreme privilege and honor of completing my 30th year in education, all of which has been with East Allen County Schools," Hissong said in a release.
EACS covers 344 square miles, encompassing suburban, rural, and urban areas. To meet the needs of the diverse student population, EACS teachers created their own elementary and junior high school curriculum in 2010. That work helped the district move from a "D" designation to an "A" district in 2015.
Hissong will now represent Indiana and her district in the national Superintendent of the Year competition.
Copyright 2023 WPTA. All rights reserved.