DeKalb County police searching for answers after abandoned car found in flames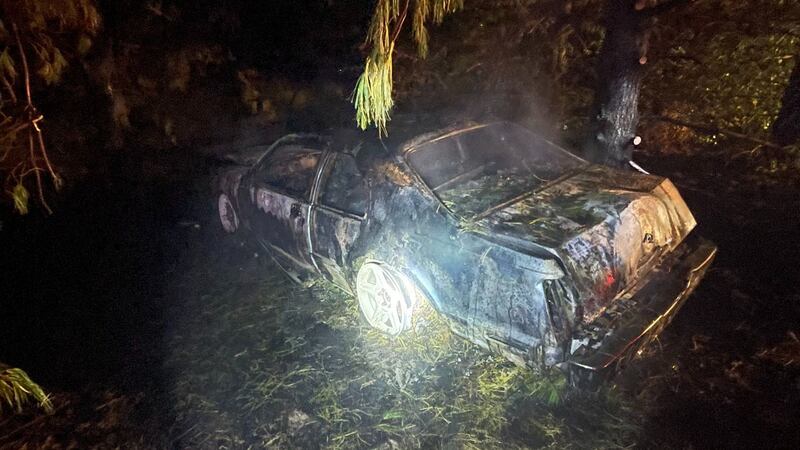 Published: Sep. 25, 2023 at 9:59 AM EDT
DEKALB COUNTY, Ind. (WPTA) - The DeKalb County Sheriff's Office is looking for answers after they found an abandoned car engulfed in flames early Monday morning.
Police say around 12:25 a.m. Monday, crews were called about a single-car accident with the car on fire. When deputies arrived, they say they found the car had gone off the roadway along CR 27 and into a line of trees.
After the Waterloo Fire Department extinguished the fire, they found no one was inside. Police say the vehicle, a 1989 MK7 Lincoln-Continental, is a total loss.
The incident remains under investigation, and police ask anyone with information to contact them at 260-925-3365.
Copyright 2023 WPTA. All rights reserved.