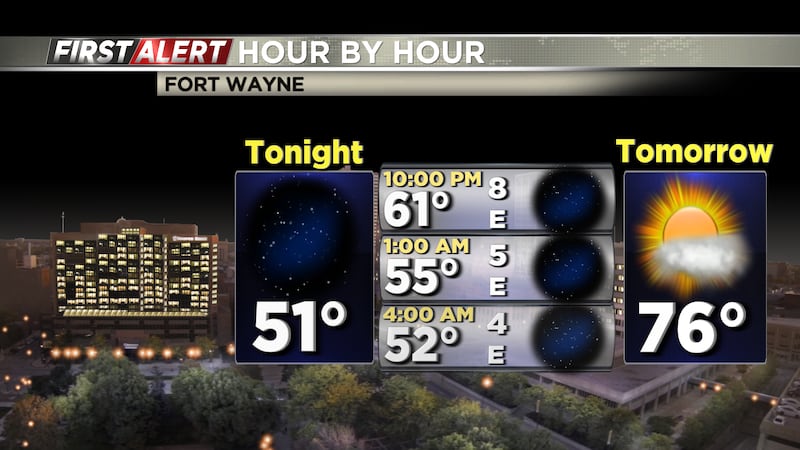 Published: Sep. 23, 2023 at 7:11 PM EDT
FORT WAYNE, Ind. (WPTA) - Any major weather systems stay out of the region over the weekend, leaving us with quiet conditions.
Skies remain mainly clear for Saturday night as lows dip into the 50s. The trend of clear skies partially carries over into Sunday. A few passing clouds will move in by the end of the weekend, highs reach the mid 70s.
A low pressure system moves into the Midwest during the first half of the workweek. Monday should remain dry, with more rain chances in Minnesota and Wisconsin. This weather system gradually moves southeast by Tuesday and Wednesday, bringing in a few spotty rain chances into Indiana and Ohio. The track of this disturbance has shifted a bit in data over the past day, hinting that some of those spotty showers may enter our corner of the state.
Tonight: Mainly clear; Low 51; Wind E 10-15
Sunday: Mostly sunny; High 76; Wind E 5-10
Copyright 2023 WPTA. All rights reserved.