First Alert Weather: Slightly cooler for the weekend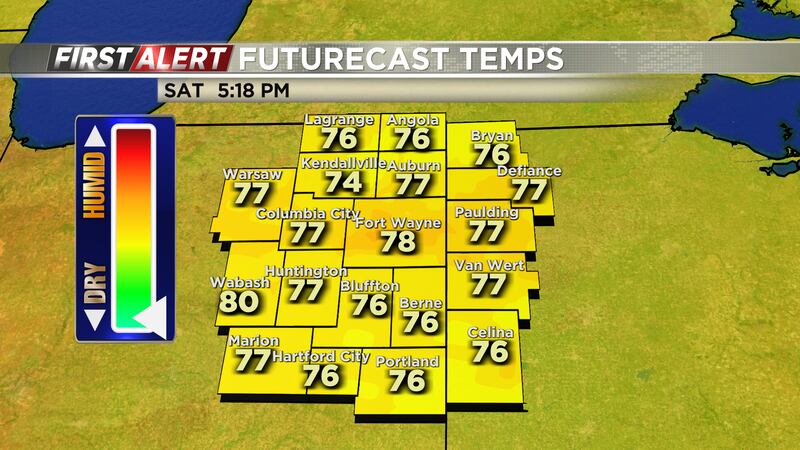 Updated: Sep. 23, 2023 at 5:00 AM EDT
FORT WAYNE, Ind. (21Alive) - It won't quite feel like fall for the first day of the season, but temperatures to kickoff your weekend will be slightly cooler than the past few days when we experienced high temperatures in the low-to-mid 80s.
Saturday afternoon will see high temperatures in the upper 70s across our region. We'll also stay dry and see plenty of sunshine.
For Sunday, afternoon temperatures will drop a couple of degrees, maxing out in the mid 70s. Sunday will feature a bit more cloud than Saturday thanks to two weather systems inching closer and closer to us, pushing in the clouds.
As we get into next week, temperatures will return to normal for this time of year with morning lows in the low 50s and highs in the mid 70s. So, it's back to sweaters in the morning and t-shirts in the afternoon type of weather.
The week will start dry, but there's a very low confidence chance a weather system forms off to our southeast, which could push a stray rain shower into our area, but right now, consensus is we will stay dry for most of next week.
Copyright 2023 WPTA. All rights reserved.