Wells County Sheriff's Office shares warning after truck gets stuck in work zone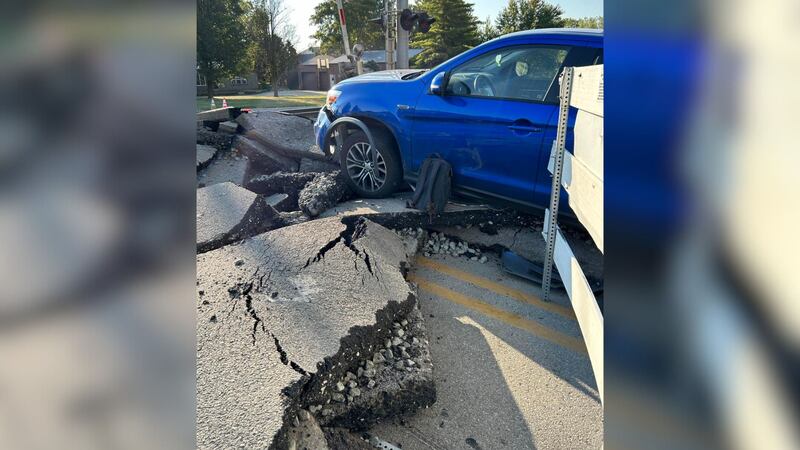 Published: Sep. 22, 2023 at 4:11 PM EDT
WELLS COUNTY, Ind. (WPTA) - Police in Wells County want to remind you to pay close attention when driving near construction zones.
That's after one person drove through the "road closed" barriers at U.S. 224 and North Greenwood Avenue in Kingsland this morning.
As you can see, the asphalt is torn up because crews are working on the railroad tracks there.
We're told the car was severely damaged, but no injuries were reported.
Police are unsure why the person drove through the barriers, but say the road is closed for a reason.
Copyright 2023 WPTA. All rights reserved.