Fort Wayne carwash workers find live groundhog in woman's car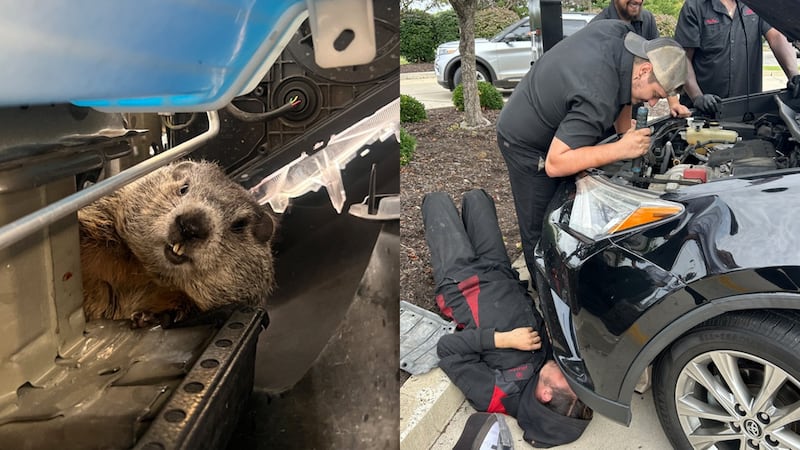 Published: Sep. 21, 2023 at 3:43 PM EDT
FORT WAYNE, Ind. (WPTA) - A woman who went to get her car washed after a bird got stuck in her front grill on Tuesday was met with a much bigger surprise.
Workers at the Jiffy Lube along Maysville Road tell us the employees at Mike's Car Wash next door called them for help when they came across something unusual in a woman's front bumper.
They say the woman initially went to the carwash after she found a bird in her front grill, but as crews took a closer look, they found a living groundhog.
The animal was stuck in her front bumper, so the employees took it next door to Jiffy Lube, who called Fort Wayne Animal Care and Control for help. They were told they'd have to take the car apart to safely get him out.
But that proved to be no easy feat.
Dalton Brenneke of Jiffy Lube tells us once they started to take it apart, the groundhog was on the move.
Brenneke, the manager on duty at the time, says the woman was not charged for their services. While the rescue came at no cost, the woman says the groundhog angrily chewed through some wiring that cost her $500 in repairs.
After the heroic rescue, Brenneke tells us everyone involved voted to name the groundhog "Mike". He was then taken to safety by an FWACC officer.
Copyright 2023 WPTA. All rights reserved.