Pickup crashes into elementary school during police pursuit
Published: Sep. 20, 2023 at 9:19 AM EDT
TOLEDO, Ohio (WTVG/Gray News) - Classes were canceled at Shoreland Elementary School after a truck crashed into a second grade classroom while being chased by police Wednesday.
The school, located on the 5600 block of Suder Avenue, is barely a year old.
The suspect, identified as 26-year-old Ryan Alan Hasselbach, of Oak Harbor, was treated for minor injuries and was taken into custody. He faces several charges, including operating a vehicle while intoxicated.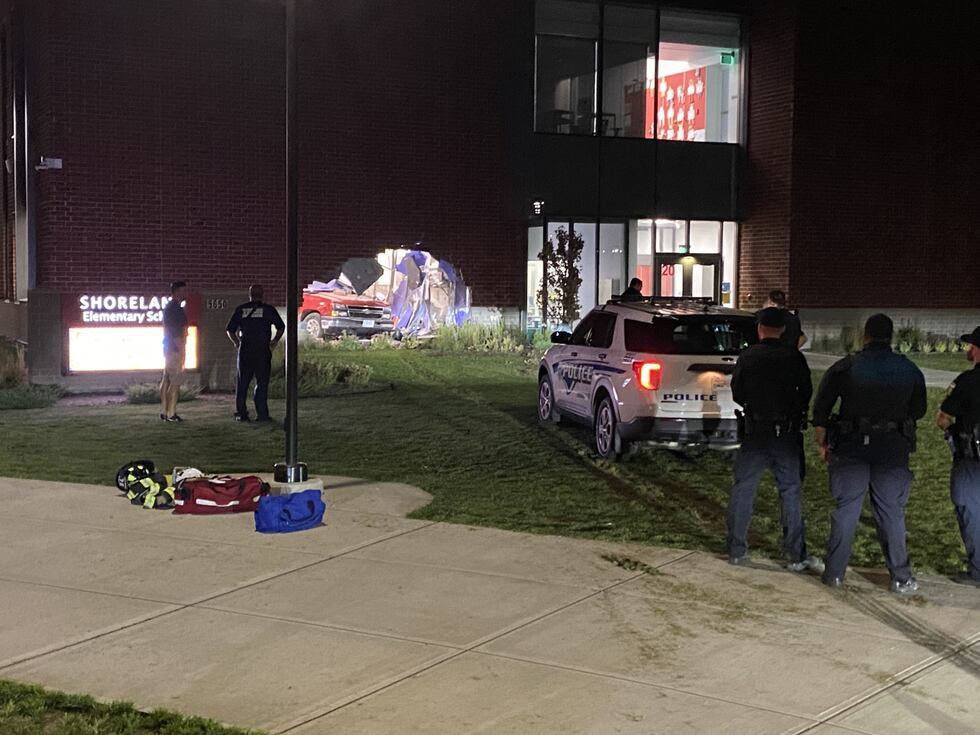 According to the criminal complaint, Hasselbach was traveling upward of 90 to 100 miles per hour, telling arresting officers, "I ain't stopping for the government to fine me for money I don't have any way."
Washington Local Schools superintendent Kadee Anstadt said she reviewed surveillance video, and it showed that the pickup hit the curb, spinning it around, driving through the brick school wall backward. The crash caused an estimated $150,000 in damages.
A statement from the school district Wednesday afternoon said engineers declared the school structurally sound. The hole will be enclosed, and classes will resume as normal Thursday.
The district is also offering counseling for students upon their return.
Copyright 2023 WTVG via Gray Media Group, Inc. All rights reserved.