Marion County deputies looking for homicide suspect who was accidentally released; girlfriend being questioned
The Marion County Sheriff's Office said two employees were fired following an investigation into the mistaken release.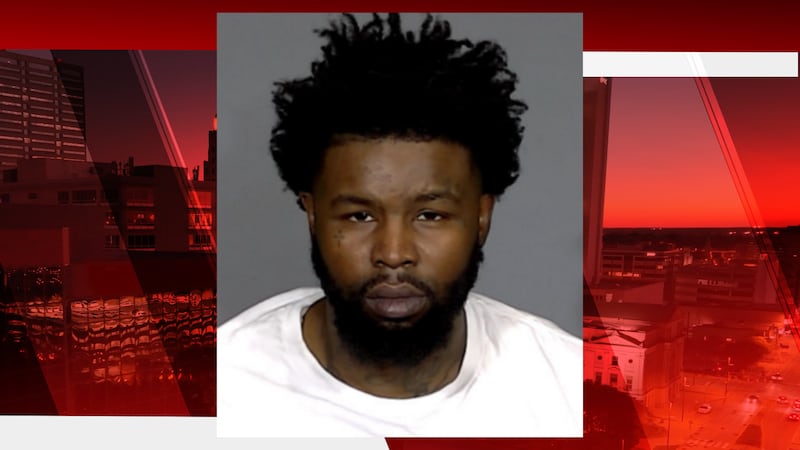 Published: Sep. 20, 2023 at 4:55 PM EDT
INDIANAPOLIS, Ind. (WTHR) — The Marion County Sheriff's Office is asking for the public's help in locating a suspect in a homicide who was accidentally released.
The MCSO said 28-year-old Kevin Mason was mistakenly released from the Adult Detention Center on Sept. 13 "due to faulty records review by civilian staff."
Police said Mason was arrested on Sept. 11 in the 3100 block of N. College for three warrants out of Minnesota for a 2021 shooting, a parole violation and a firearms possession.
An internal investigation is underway at the MCSO to determine if any possible policy or procedural violations occurred. An investigation found one of the inmate records clerks saw three holds from Minnesota and cleared two of them as she thought she was clearing duplicate bookings for Mason. According to the MCSO, authorities in Minnesota waived extradition on the final warrant, not realizing Marion County had cleared the other two. The original records clerk and two others were supposed to review all the booking information and did not catch the error. As such, Mason was released.
Two MCSO employees were fired following the investigation.
"The was an error. This should not have happened," said Col. James Martin, Marion County Sheriff's Office. "We will not rest until he is captured."
Mason is described as 5 feet 9 inches tall, weighs approximately 205 pounds, and has tattoos under his right eye (cross), chest ("SUB") and neck.
The sheriff's office said an around-the-clock manhunt has been happening ever since Mason's release.
The sheriff's office said it did not report Mason's accidental release for six days because they were using it "as a tactical advantage" in the hopes of catching him and not driving him into hiding. Police believe Mason has been getting help since his accidental release on Sept. 13. Mason has ties to Indianapolis, and police believe he has been in Indianapolis since the 2021 killing.
After his release, police said Mason's girlfriend picked him up. They say she later purchased a new cell phone and took her car in for an oil change and tire repair. The sheriff's office said the girlfriend was arrested for assisting a criminal and is being questioned about Mason's whereabouts. A second woman with her was also questioned, but the sheriff's office said she was not cooperating.
The sheriff's office said it is currently monitoring homes where Mason might be. Law enforcement believes Mason is still in the area.
Anyone with information on Mason's whereabouts is asked to call 911 or Crime Stoppers of Central Indiana at 317-262-8477. The MCSO advised people not to take action themselves.
The MCSO also encouraged Mason to turn himself in through the Safe Surrender program by calling 317-327-7233.
The MCSO's Criminal Division is leading the search, with the assistance of IMPD and the United States Marshal Service.
Copyright 2023 WPTA. All rights reserved.