Fort Wayne haunted house 'Hysterium' to open this weekend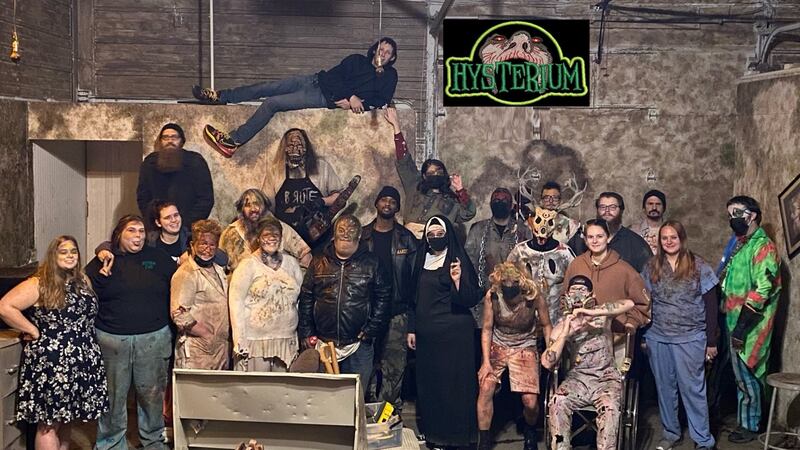 Published: Sep. 20, 2023 at 12:59 PM EDT
FORT WAYNE, Ind. (WPTA) - With October creeping up around the corner, one of Fort Wayne's most popular Halloween attractions will soon be opening its doors.
Hysterium Haunted Asylum, known as the Haunted Cave from 1998-2013, will welcome visitors starting Friday, Sept. 22. It will be open every Friday and Saturday from 7 p.m. to midnight through Halloween weekend. It will also be open on Thursday, Oct. 28, and on Halloween from 7-10 p.m.
Officials say Hysterium features scare actors trained by nationally renowned acting and make-up specialists. In the asylum-themed attraction, "staff" members tell you the patients have taken over and need your help to get them out in a scramble to escape.
The haunted house has racked up several awards and was named a "Top Haunted Attraction" this year by The Haunted Attraction Association. It also ranked among the top haunts in Indiana by The Scare Factor, ranking #8 of must-see Halloween attractions in the Hoosier state in 2019 and #6 in 2018.
Tickets cost $20 online or $25 at the door. To skip the line, you can buy a VIP pass for $40. The attraction is located at 4410 Arden Road, just off Engle Road. For more information, you can visit their website.
Copyright 2023 WPTA. All rights reserved.