Family of missing Monroeville man still searching
Published: Sep. 19, 2023 at 11:09 PM EDT
ALLEN COUNTY, Ind. (WPTA) - "He's very witty, lots of friends, fun to be around," Shyla Aker said.
That's how Shyla Aker describes her younger brother Seth VanOsdale, a Monroeville man who's been missing for more than five months.
On April 1, Seth was at Parkview Regional Medical Center getting stitches removed from his arm. He hasn't been seen since.
"We were pretty distraught," Aker said. "We had no idea what had happened, or we couldn't understand why he just disappeared out of thin air and why no one had any answers."
Aker says the last time she spoke to her brother, he seemed to be in good spirits.
She says he had just become a father to a baby girl.
That's why, along with other reasons, she feels Seth didn't just simply walk away.
"He wouldn't walk away from that," Aker said. "With the circumstances and the eople, he was hanging around with at the time, I do feel that some kind of foul play has taken place. I don't know what kind, but something happened."
Aker says detectives are investigating Seth's disappearance.
Seth is 5′10, around 185 pounds, bald and has brown eyes.
Aker tells me she's still hopeful Seth will be found and urges anyone with any bit of information to come forward.
"We want to know where Seth is," Aker said. "We want to know what happened. We need to know."
I spoke with detective Gabriel Furnish who's investigating this case.
He tells me Justin Daniel Patrick (see photo below) is a person of interest.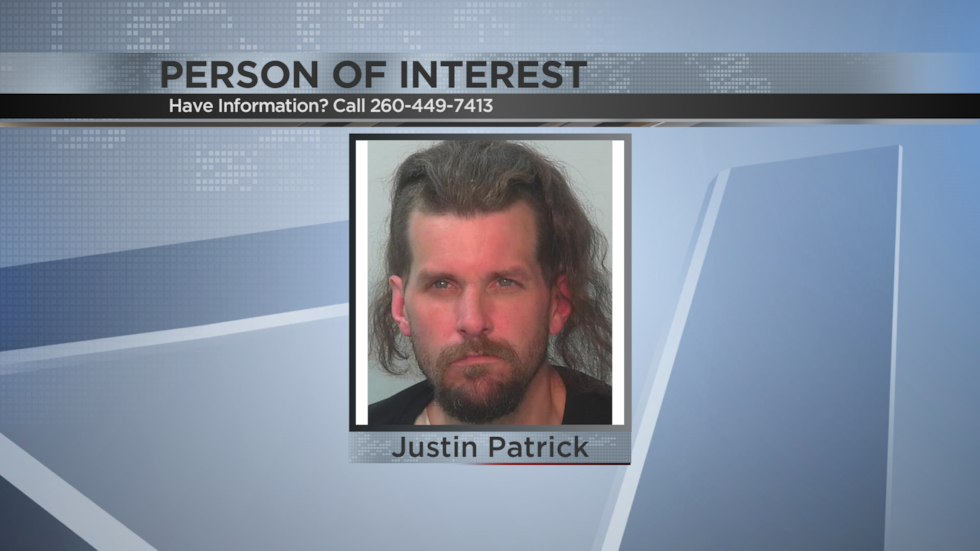 Furnish says they are searching for Patrick and want to speak to him.
If you or anyone you know has any information on this case, you are asked to call Allen County Detective Furnish at 260-449-7413.
Copyright 2023 WPTA. All rights reserved.