Jimmy Buffett's wife shares gratitude in touching message after his death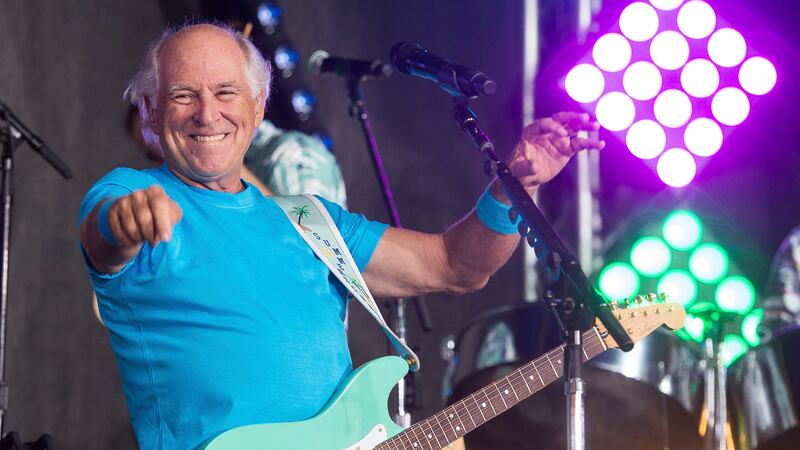 Published: Sep. 11, 2023 at 4:09 PM EDT
(Gray News) – The wife of the late legendary musician Jimmy Buffett is speaking out on her husband's official website to thank the community for the overwhelming support during this difficult time.
Jane Slagsvol said in the message that she and her husband were surrounded by love everywhere they went.
Buffett, 76, had Merkel cell cancer which is a rare, aggressive skin cancer. He died on Friday, Sept. 1.
"The smile that Jimmy beamed at you from the stage was sparked by your spirit. I think that's why he loved performing so much. He was so grateful to the community you built around him. Your sympathy and support inspire and comfort me and my family," she wrote.
Slagsvol went on to thank the teams of doctors, nurses, hospice staff and caregivers who helped Buffett along the way.
Born in Mississippi and raised in Alabama, Buffett moved to Key West in his early years to build a legacy.
His song "Margaritaville" led to success on the stage and off the charts, becoming a namesake for his business ventures, which include restaurants, resorts, and a lifestyle brand.
"Jimmy was love. Every cell in his body was filled with joy. He smiled all the time, even when he was deeply ill. And his sense of humor never wavered. Jimmy was always the optimist, always twinkling, always making us laugh," Slagsvol wrote.
Slagsvol said one of the last songs Buffett recorded was "Bubbles Up" where he sings, "Just know that you are loved, there is light up above, and the joy is always enough. Bubbles up."
"Right until the end, he looked for the light," she wrote. "Thank you for giving joy to him and to me."
Copyright 2023 Gray Media Group, Inc. All rights reserved.