Jackpot winner says lottery ticket was best birthday present he ever bought himself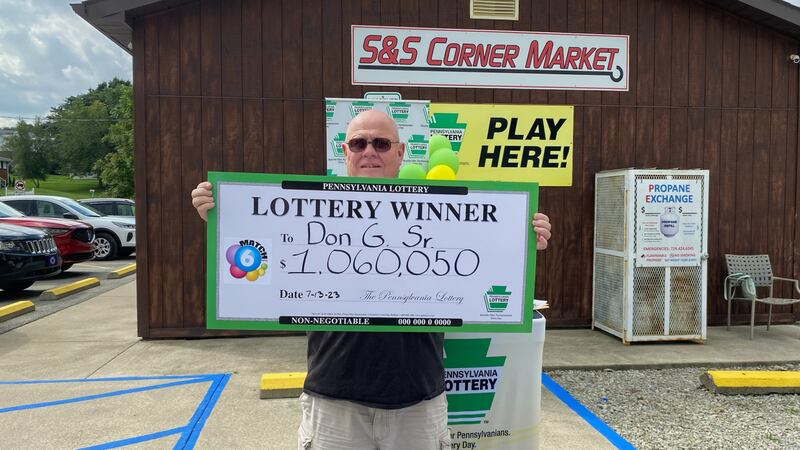 Published: Aug. 31, 2023 at 12:05 PM EDT
MOUNT PLEASANT, Pa. (Gray News) – A man in Pennsylvania hit the jackpot running errands after work this summer.
Don Goulding Sr., 68, won $1.06 million in the Match 6 Lotto drawing on July 13.
"I opened my tablet and saw that I got all six numbers! I must have looked at the ticket eight times to see if I was hallucinating. I couldn't sleep that night," Goulding told Pennsylvania Lottery officials.
Goulding, a part-time auto parts delivery driver, said he won around the time of his birthday.
"It was the best birthday present I ever bought myself," he said in a press conference.
He was so excited to tell a friend who just so happened to be walking by his home at the time he found out he won.
"She was shocked," he said. "She said, 'Oh my gosh! I've never seen that before.'"
The next day he went back to the store where he bought the winning ticket and told them they "sold a winner last night."
Goulding said the money will help him with retirement and allow him to go fishing more.
Copyright 2023 Gray Media Group, Inc. All rights reserved.