Day 2: HPD does neighborhood sweeps in search for escaped murderer
Police share more pictures of escaped Ohio inmate
Published: May. 25, 2023 at 12:39 PM EDT
HENDERSON, Ky. (WFIE) - The Henderson Police Department says they are still looking for the convicted murderer who escaped an Ohio jail on Monday.
That man is 50-year-old Bradley Gillespie.
[Previous Story: HPD searching for escaped Ohio inmate, another in custody]
On Thursday, HPD released new pictures of Gillespie, one of them revealing a tattoo on his bicep.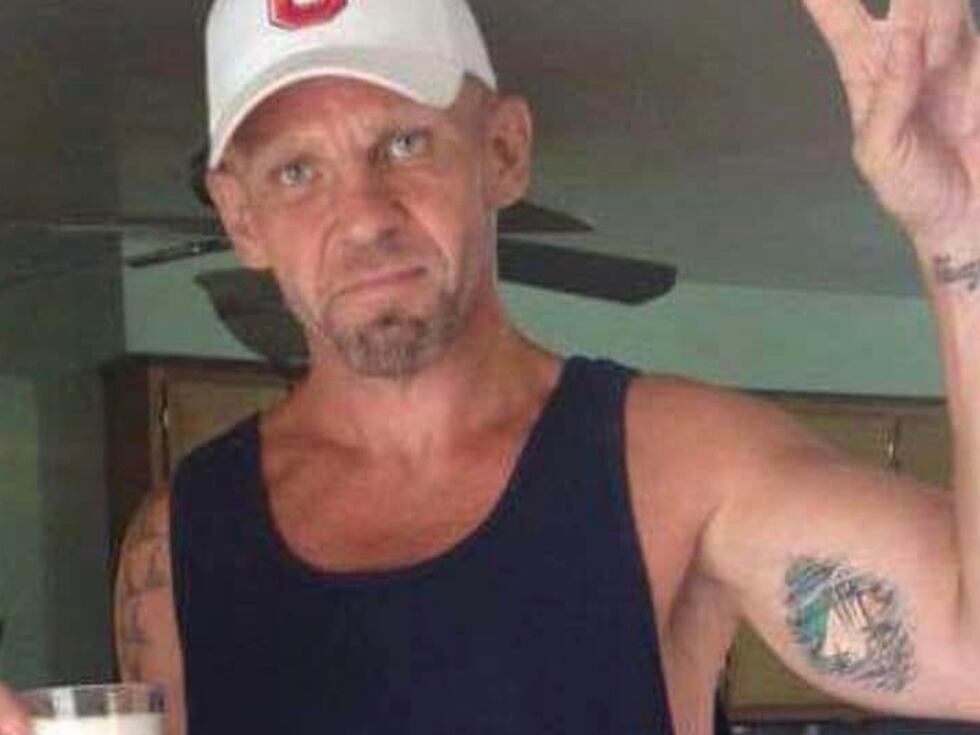 According to a social media post, the police department is using all of its manpower and investigating all information to find him.
Thursday afternoon, Henderson police spent part of the day combing through Horseshoe Bend, the place they say bloodhounds led them to Wednesday night. As their perimeter is widening, police are canvassing neighborhoods and talking to residents.
They're also back on boats in the Ohio River, leaving no stone unturned.
As the public waits for Gillespie to be caught, the people of Henderson are on alert, especially Brady Maytum.
He and his family live right next to Horseshoe Bend.
"I was a little nervous at first because he's a double homicide, double murderer, so it's kind of scary," said Maytum. "My daughter, she just turned three, but I told her there's a bad guy outside, and she was like okay don't go outside."
[Related: People in Henderson push ahead despite murderer on the loose]
Police are asking people to review any home surveillance that you might have since May 24 at 3:17 a.m.
HPD says if you see a person matching Gillespie's description, contact 911 immediately and do not approach him. He is considered to be armed and dangerous.
They will continue sweeping neighborhoods in daylight hours.
Make sure if police come to your place that you let them know you're okay.
In the meantime, stay inside, keep porch lights on and keep your doors locked.
The search originally began when Gillespie, and another escaped inmate James Lee, were seen by Henderson police early Wednesday.
Lee was caught after running away from a vehicle the two had crashed, but Gillespie got away.
[Related: Surveillance video shows arrest of escaped inmate, James Lee]
HPD says they know Gillespie was in the area of Hays Boat Ramp after they found his shoe later in the morning.
Here was live coverage on 14 News at 6 on Thursday:
Here's coverage from 14 News at 11 a.m. on Thursday:
You can watch our coverage from Thursday on Sunrise below.
Copyright 2023 WFIE. All rights reserved.