TinCaps offense stifled in 2-1 loss to Dayton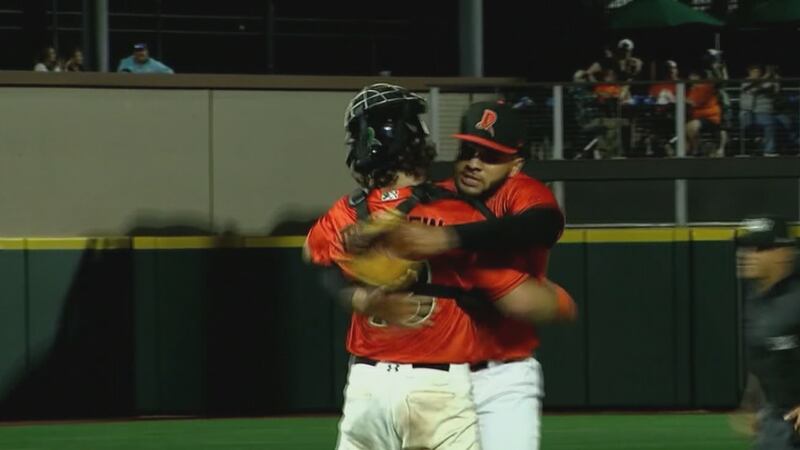 Published: May. 19, 2023 at 10:07 PM EDT
DAYTON, Ohio (WPTA) - The TinCaps couldn't generate much offense on Friday night, falling 2-1 to the Dragons.
Fort Wayne starting pitcher Adam Mazur had a great night on the mound, tossing six scoreless innings, allowing just three hits, with six strikeouts and no walks.
Dayton finally broke through in the bottom of the eighth, on a two-run homer from Trey Faltine.
The TinCaps made some noise in the ninth, drawing within a run after a RBI double from Jackson Merrill.
Merrill wasn't able to advance after that. Dayton pitcher Jayvien Sandridge struck out Marcos Castanon and Nathan Martorella to end the game.
The TinCaps and Dragons continue the series on Saturday night at 7:05pm.
Copyright 2023 WPTA. All rights reserved.