NW Ohio Priest convicted of sex trafficking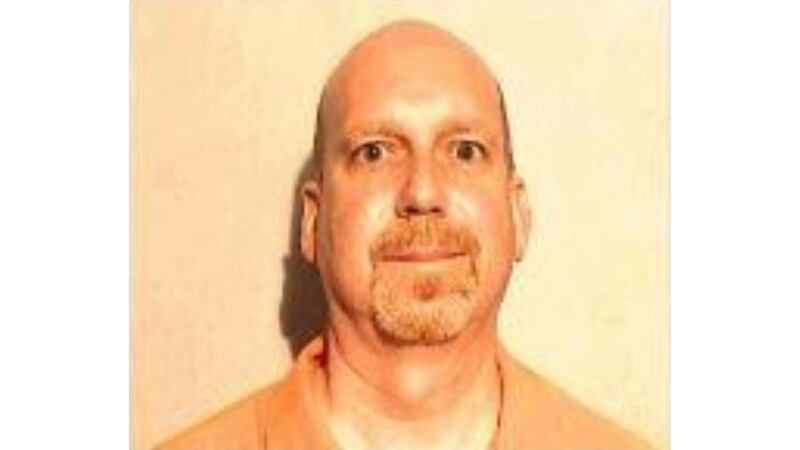 Published: May. 12, 2023 at 5:49 PM EDT
TOLEDO, Ohio (WTVG) - A local priest was convicted Friday on a series of federal sex crimes, according to the United States Department of Justice.
A jury found Rev. Michael J. Zacharias guilty of all charges against him including five counts sex trafficking by force, fraud or coercion. The charges are related to three victims, two of whom Zacharias trafficked while the victims were minors and as adults.
Sentencing has not been scheduled. Zacharias faces a 15-year mandatory-minimum and lifetime-maximum sentence. Restitution is mandatory in the case, the DOJ said.
Zacharias was a priest at St. Michael's in Findlay. He was arrested in August of 2020. Bishop Daniel Thomas placed him on administrative leave immediately after his arrest.
Prosecutors said Zacharias engaged in sexual misconduct with minors since the late 1990s. According to court documents, Zacharias allegedly targeted two boys at Catholic schools in Toledo who had developed drug addictions, offering to pay them for sexual acts to help them purchase drugs.
The first victim was allegedly abused as a Catholic school student in Toledo while Zacharias was in seminary school, with Zacharias paying the victim so Zacharias could perform oral sex on him. The relationship continued through adulthood and through Zacharias moving to Van Wert, Fremont, and Findlay, including once when the victim was allegedly paid $1,500 for allowing Zacharias to perform oral sex at the rectory of a parish in Van Wert.
The victim also told the FBI he had visited Zacharias at the rectory in Findlay multiple times since Zacharias had moved from a parish in Fremont, describing in detail the interior of Zacharias' bedroom and the rectory.
Zacharias and the victim made numerous videos, some depicting sex acts and others called "confession videos," where Zacharias, dressed in his priest attire, confessed to grooming and performing oral sex on the victim. Those videos have been viewed by FBI agents, according to the complaint.
A second victim named in the complaint also told the FBI that he had met Zacharias while a grade school student at a Catholic school in Toledo, with the abuse beginning during the victim's ninth-grade year. The sex acts performed by Zacharias on the second victim allegedly occurred at the victim's home in Toledo.
As Zacharias' trial began last week, the Diocese of Toledo said the diocese would only be able to pursue a church law process regarding the matter after the federal court case reached a resolution.
"We invite all to pray for those affected by this case and that truth and justice will be served," the Diocese of Toledo said in a statement at the beginning of the trial. "The Diocese of Toledo remains vigilant in ensuring the protection of children and providing a safe environment for all young people, as well as ensuring the dignity and integrity of the priesthood."
The diocese also encouraged anyone who may have been a victim of abuse to report allegations to law enforcement and to the Diocesan Victim Assistance Coordinator at 419-214-4880.
A spokesperson with SNAP, Survivors Network of those Abused by Priests and other church leaders, said justice was served in the case and applauded the courage of victims to speak out, but also said the organization fears there could be more victims. You can read the organization's statement in full below.
"Fr. Zacharias' reign of terror is over. This federal case is proof positive that victims can heal and do not have to suffer in shame, and secrecy.
The courage of the victims and their families brought a serial predator's multiple decades crime spree to an abrupt halt. Fr. Zacharias will never hurt another child as a result of the Justice being served today. This historical case gave voices to kids who have had none.
It was unrefuted on the record, that one of Fr Zacharias' victims came forward in the 8th grade in the school year 1999:2000 when Fr. Zacharias was still a seminarian, and told the Pastor, at his Toledo Catholic grade school.
Instead of being believed, that victim was rebuked, admonished and told "it was all in your head."
If the child had been believed, and the police immediately notified, would there would have been less victims? Could he have been stopped over 20 years ago?
If the Toledo Catholic diocesan official had acted swiftly and called police, is it possible this seminarian student would never have been ordained a deacon and become a Catholic priest?
These crimes occurred shortly before, during and well after all of the US Bishops convened pledging openness, honesty and transparency and the Dallas Charter was enacted in 2001. His crimes span nearly 2 decades.
This case is also a powerful cautionary tale. Fr. Zacharias rose within the Toledo Catholic diocese getting larger and more prestigious assignments, taking the pulpit each week telling the faithful to emulate the Gospel, all the while leading a dual secret life preying upon kids.
We are thankful to the Federal prosecutors and their team. Their courage to take on this case and fight for justice for these kids meters out vicarious justice for all victims who will never get their day in court — including those no longer with us.
This is an open call to Bishop Thomas to use every resource at his disposal and aggressively seek out every alumni, parent, and community member as well as the hospitals in the communities where Fr. Zacharias served and alert them of this dangerous priests crimes and urge them to call the police.
Given the horrific details of these crimes and the length of time this went on, we fear there could be more victims." --Claudia Vercellotti, SNAP
The following report aired in August of 2020.
Copyright 2023 WTVG. All rights reserved.