21INVESTIGATES: New documents detail past letters of reprimand filed against FWPD officer police say hit, killed pedestrian
Accident Review Board determined all four previous accidents were "preventable"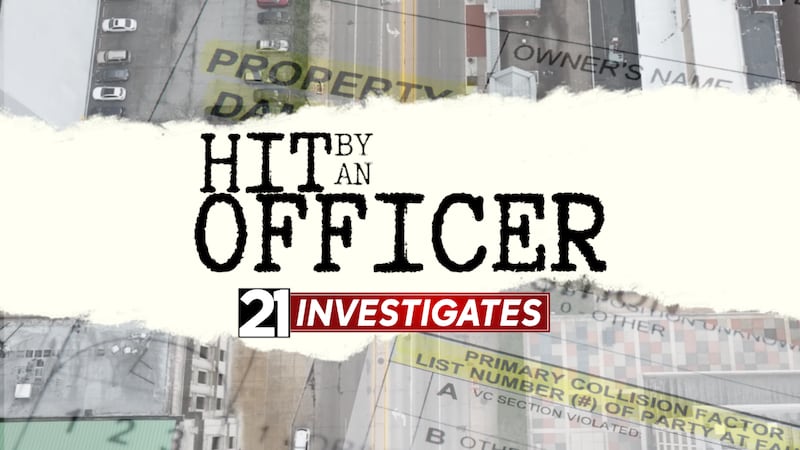 Published: May. 10, 2023 at 9:57 AM EDT
FORT WAYNE, Ind. (WPTA) - 21Investigates has obtained documents that detail previous letters of reprimand given to Fort Wayne Police Department (FWPD) Sgt. Joshua Hartup, who police say struck and killed a pedestrian in downtown Fort Wayne in April.
BACKGROUND: FWPD Sgt. who police say hit pedestrian gives statement in amended crash report - Sgt. who hit, killed pedestrian previously suspended for crash, FWPD says
Last month, police confirmed Sgt. Hartup was involved in four crashes while driving a police vehicle in 2000, 2005, 2007, and most recently in 2019. Hartup was suspended for the crash in 2007.
The newly-obtained documents outline the following disciplinary actions:
Crash on Jan. 22, 2019

A letter of reprimand states Hartup was ordered to complete two hours of mandatory remedial driver's training after an Accident Review Board ruled an accident on Jan. 22, 2019, was preventable.

A crash report filed in the incident says Hartup hit a patch of ice while he was turning into a parking garage and crashed into a cement safety pole.

Crash on Sept. 4, 2007

A notice of suspension was given to Sgt. Hartup on Oct. 18, 2007, for a September crash the Accident Review Board found was preventable. Hartup received an 8-hour suspension and the department stated "this suspension is to be augmented with two hours of simulator training."

Police say in a crash report that Hartup hit a curb, damaging his squad car. He said there was a "fog like haze" on the ground and he miscalculated where the entrance was.

Crash on Nov. 10, 2005

A letter of reprimand filed on Dec. 21, 2005, states the board found a crash on Nov. 10, 2005, was also preventable.

A crash report for the incident says a woman told police a car in front of her stopped quickly at a red light, and as she stopped, she said Hartup "just barely tapped" the back of her car.

Crash on Sept. 19, 2000

A letter of reprimand filed on Nov. 28, 2000, says the board found Hartup was "in violation of the rules and regulations of the Fort Wayne Police Department" for a preventable accident involving a police vehicle.

A supplemental police report filed for this incident states Hartup struck a street sign, knocking it to the ground. Hartup said the brakes in his cruiser were not working properly at the time.
You can read the letters of reprimand in full below.
Indiana State Police say they are investigating Hartup's April crash in downtown Fort Wayne at the request of the Fort Wayne Police Department.
BACKGROUND ON APRIL CRASH
Police say the crash happened around 7:30 p.m. Wednesday, April 19, at the intersection of E Main and S Calhoun Streets. The crash report says Sgt. Hartup, 46, was driving a police-issued GMC Sierra when he crashed into Henry Najdeski, 52. Najdeski was taken to a hospital where he was later pronounced dead.
A witness told responding officers he was westbound on E Main, waiting at the light when he saw Hartup waiting on S Calhoun to turn left. He says he saw a man cross the street using the crosswalk and witnessed the pick-up truck Hartup was driving hit him while turning onto E Main.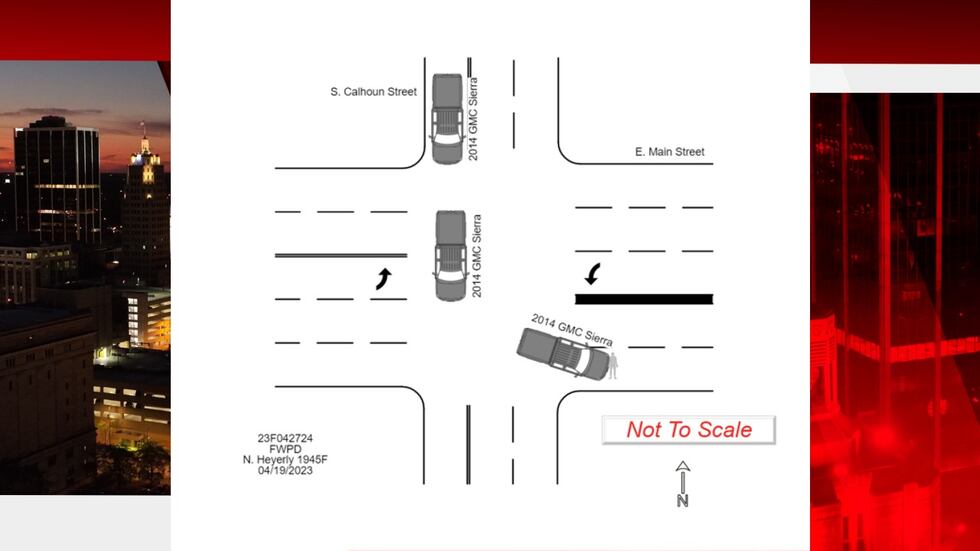 According to an amended crash report, Sgt. Joshua Hartup says he was on duty working with Vice and Narcotics as a supervisor on the day of the crash. Sgt. Hartup's statement says he stopped to render aid to the pedestrian and called for dispatch for medics.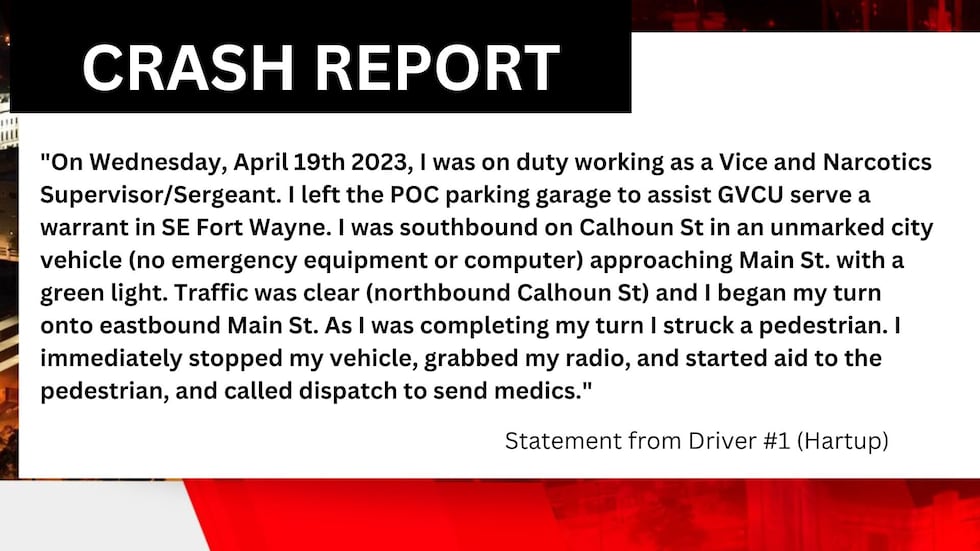 Sgt. Hartup has returned to work since the crash, according to FWPD. They say any charges and citations against him will not be known until the investigation is complete.
COLLEAGUES REMEMBER NAJDESKI
After losing their friend and colleague, two well-known men from Fort Wayne shared memories with us about their relationships with Henry Najdeski and what he meant to our community.
Evening anchor Linda Jackson talked with Bill Bean and Steve Shine. Hear what they had to say below.
Copyright 2023 WPTA. All rights reserved.