FWPD Sgt. who police say hit pedestrian gives statement in amended crash report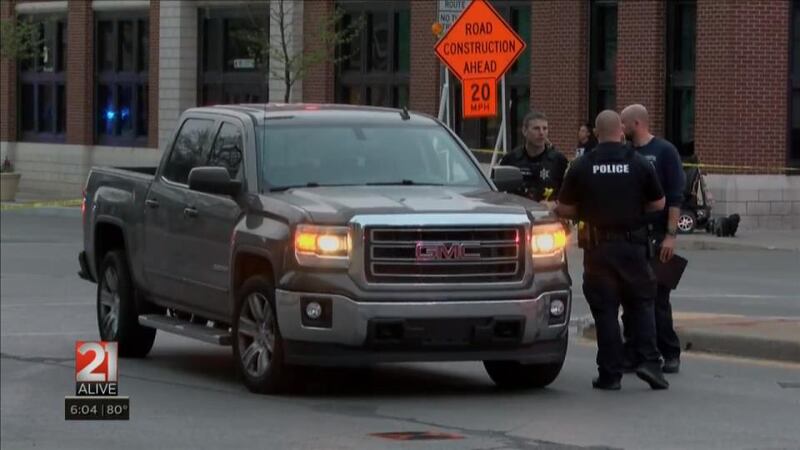 Published: Apr. 24, 2023 at 1:21 PM EDT
FORT WAYNE, Ind. (WPTA) - The Fort Wayne Police Department (FWPD) Sergeant who police say struck a pedestrian in downtown Fort Wayne last week has given a statement to investigators.
According to an amended crash report, Sgt. Joshua Hartup says he was on duty working with Vice and Narcotics as a supervisor on the day of the crash.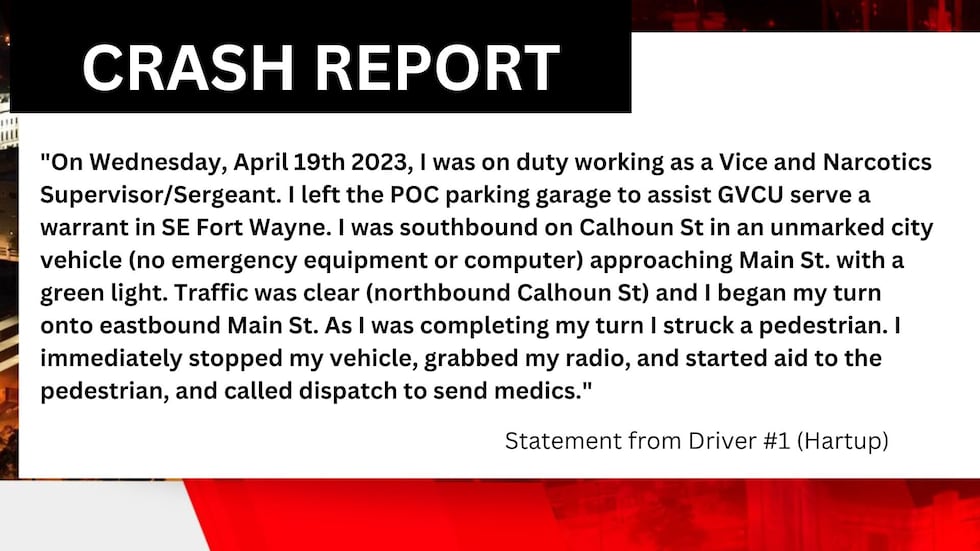 Sgt. Hartup's statement says he stopped to render aid to the pedestrian and called for dispatch for medics.
BACKGROUND: FWPD responds after officer crashes into, critically injures pedestrian
Police say the crash happened around 7:30 p.m. Wednesday, April 19, at the intersection of E Main and S Calhoun Streets.
The crash report says Sgt. Joshua Hartup, 46, was driving a police-issued GMC Sierra when he crashed into Henry Najdeski, 52.
A witness told responding officers he was westbound on E Main, waiting at the light when he saw Hartup waiting on S Calhoun to turn left. He says he saw a man cross the street using the crosswalk and witnessed the pick-up truck Hartup was driving hit him while turning onto E Main.
On Sunday, Barrett McNagny with Barrett McNagny Attorneys at Law released a statement on the law firm's website, saying Najdeski had died.
Copyright 2023 WPTA. All rights reserved.