Vietnam Veteran using electric scooter struck, killed by SUV in Meijer parking lot
Published: Apr. 20, 2023 at 2:26 PM EDT
FORT WAYNE, Ind. (WPTA) - The Fort Wayne Police Department (FWPD) is investigating after a person was fatally struck in the parking lot of the Meijer on the city's northeast side Thursday afternoon.
The crash happened around 1:30 p.m. in the parking lot of the Meijer on Maysville Road.
A witness tells 21Alive that a person who was using an electric scooter was loading groceries into his truck when he was struck by a passing SUV.
They say the victim and scooter got stuck under the vehicle and were drug over into another lane, where the SUV struck a parked car.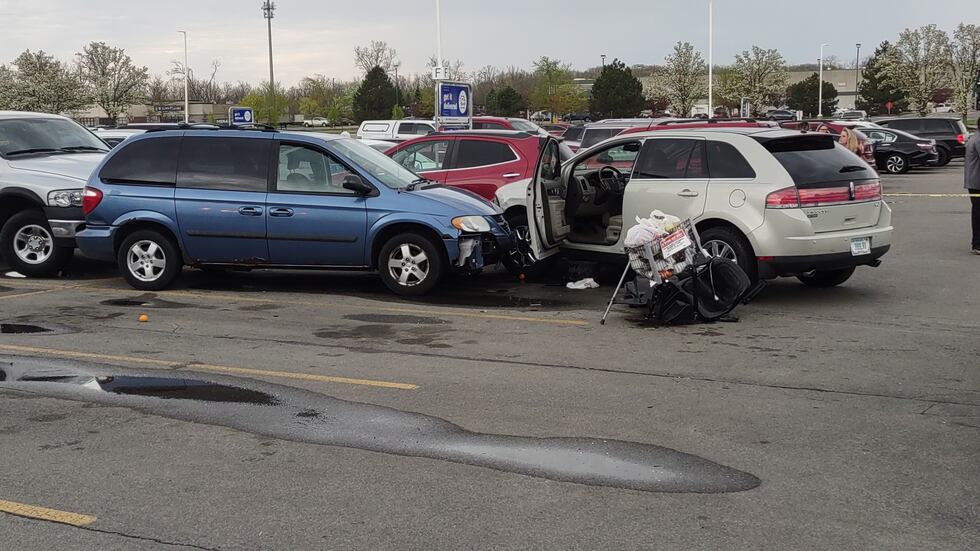 FWPD officials say the man was pronounced dead.
A family member of the person identified the victim as 76-year-old Robert Harter.
Betty George, the niece of Harter, arrived at the scene after the crash to collect his groceries and other belongings. She tells 21Alive that her uncle was a Vietnam War veteran.
A witness at the scene said she also saw the SUV driver hit six cars and a cart corral. Police believe the driver may have had a medical problem that resulted in the crash.
Officials say there is no word on the final cause of the collision.
Copyright 2023 WPTA. All rights reserved.