21INVESTIGATES: Lack of barriers in secondary TSA screening areas could pose safety risk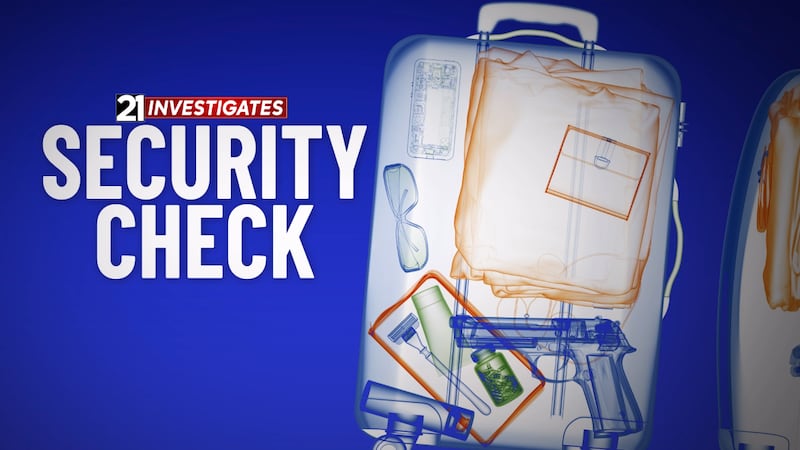 Published: Apr. 18, 2023 at 7:43 PM EDT
FORT WAYNE, Ind. (WPTA) - 21Alive's national investigative team uncovered a vulnerability at security checkpoints across the nation, does that flaw exist in Fort Wayne? 21Investigates took a look.
In Atlanta, someone opened fired at a secondary TSA security checkpoint leading to chaos in the busiest airport in the country. The gun wasn't flagged the way it usually does when going through the scanning machines and an agent had to search the mans bag. Then the man was able to reach over the table, grab the gun, and fire a shot.
21Alive's national investigative team found that there were no barriers at all between the man and the TSA officer checking his bag for weapons. Since then, a partial barrier has been added at that secondary screening table, but it was put there to protect officers and passengers from COVID, not guns. Those partial barriers, in place throughout the secondary screening areas at Hartsfield-Jackson Atlanta International Airport, are at face level only. There's a large gap at the bottom that still allows direct access to the bag during the hand check of flagged carry-on luggage.
There's no barrier requirement between a TSA agent and passenger when searching their bags.
So what kind of barriers are in place at the Fort Wayne International Airport? 21Investigates reporter Karli VanCleave looked into that question.
TSA Regional Spokesperson Jessica Mayle shared us a photo showing the kind of barriers in place when a bag is flagged for a search by security.
"When a bag is going through, if an officer sees something they need to look at," Mayle said. "The bin will go back into another area so it does not keep going through the belt."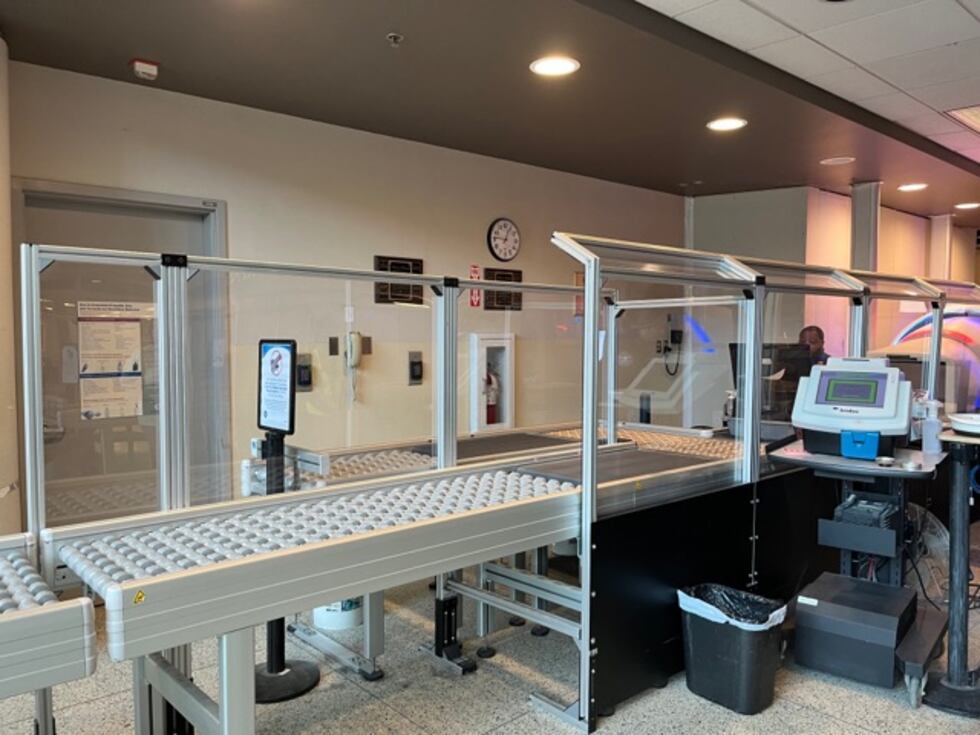 Mayle says when a gun passes through their first security checkpoint they take the bag off the conveyer belt and immediately call police. They never search the bag, she says. However, if they had to it would be taken to another table or an area depending on the local airports decision.
"Normally when we see a gun on the screen, the action stops there. Then we call police," Mayle said. "In this case, (in Atlanta) the item was flagged but the didn't know it was a gun, that's why it made it out of the belt."
When 21Investigates went to the Fort Wayne International Airport, our crews witnessed a TSA agent search a bag with a passenger nearby. There was no kind of barrier between them. Our team asked Mayle if there's meant to be a barrier between a passenger and she says each airport handles that plan differently based on what kind of space they need.
Mayle says guns are found in carry-on bags nearly everyday across the U.S. and it's a very common situation. In 2022, more than 6,000 guns were found nationwide. In Fort Wayne, 8 were found. So far this year, one gun was recovered in Fort Wayne.
To watch the national team's story, click here.
Copyright 2023 WPTA. All rights reserved.