Fort Wayne Allen County 911 Dispatch recruiting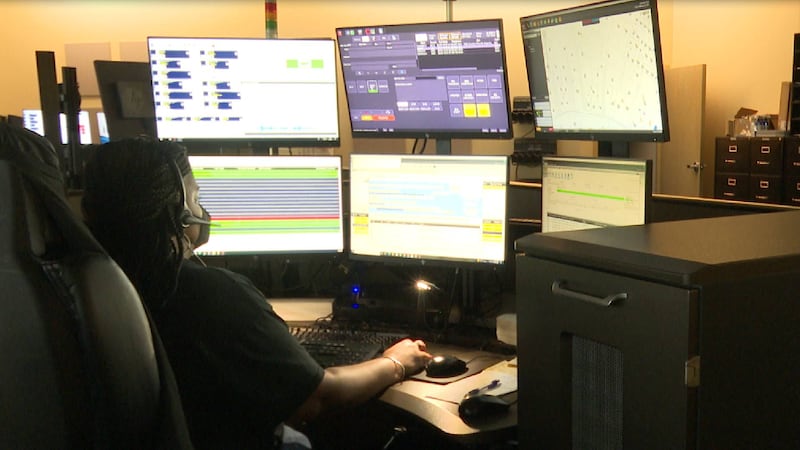 Published: Mar. 28, 2023 at 7:34 PM EDT
FORT WAYNE, Ind. (WPTA) - There is an ongoing need for 911 dispatchers across the nation. Indiana is no exception.
A bill is going through the Indiana Statehouse that aims to increase 911 operators by removing residency requirements across the state. In turn, lawmakers believe that would decrease hold times in areas that are struggling to staff dispatchers by more people to apply in areas that need dispatchers the most.
Our partners with the Indiana Capital Chronicle reported some Hoosiers are waiting on hold an upwards of 18 minutes to get a dispatcher.
21Investigates wanted to know what challenges dispatchers are facing in Allen County. David Bubb who heads the Fort Wayne - Allen County 911 Dispatch center says the department is always looking for new recruiting strategies but as it stands now, the retention rate is good.
"The numbers show you that typically less than two percent of the population can do this job," Bubb says. "So, when you've got that to start with, you just go through the process, and you find those two percent that can do it. Then do what you can to get them and keep them on board."
The answer time for dispatchers in Fort Wayne and Allen County is also good.
"We still are able to answer our calls at our benchmarks which are under 4 seconds per call," he says. "We're doing great and you can be proud of the 911 staff that's answering your 911 calls for you. When times get tough, they dig in."
Bubb says the turnover for dispatchers in Allen County is much lower than in other areas. He says the national average for turnover is around 20 percent. At last check, he says Allen county's turnover rate hovers around 12 percent. However, there's concern about low numbers of 911 dispatchers in other parts of Indiana.
Bubb says dispatch agencies across the state had a difficult time staffing during the pandemic and after. Oftentimes, people who take on jobs in dispatch use that as a pathway to becoming a member of law enforcement like the Fort Wayne Police Department or the Allen County Sheriff's Department.
"We have transitioned several dispatchers over the past four years that I have been here to either of those departments," says Bubb.
So, the recruiting is ongoing.
Copyright 2023 WPTA. All rights reserved.