Eaton Police Chief says search for missing teen has been extensive
Published: Mar. 20, 2023 at 11:08 PM EDT
EATON, Ind. (WPTA) - It's been an overwhelming several days for Jay Turner, Chief of the Eaton Police Department (EPD), as the search for Scottie Morris continues.
RELATED: Hundreds search for missing 14-year-old Eaton teen
"Our main point right now is finding Scottie," Turner said.
The 14-year-old teen has been missing since last Thursday, where he was last seen at home wearing a white t-shirt, red and black shorts and black tennis shoes.
Turner says they've searched the small town multiple times, but to no avail.
"We've done everything investigatory we could do," Turner said. "To search anything else would kind of be redundant, because we've searched everything more than twice."
As the search continues, there's been confusion after the Eaton Police Department initially announced Scottie was missing on their Facebook page using this photo: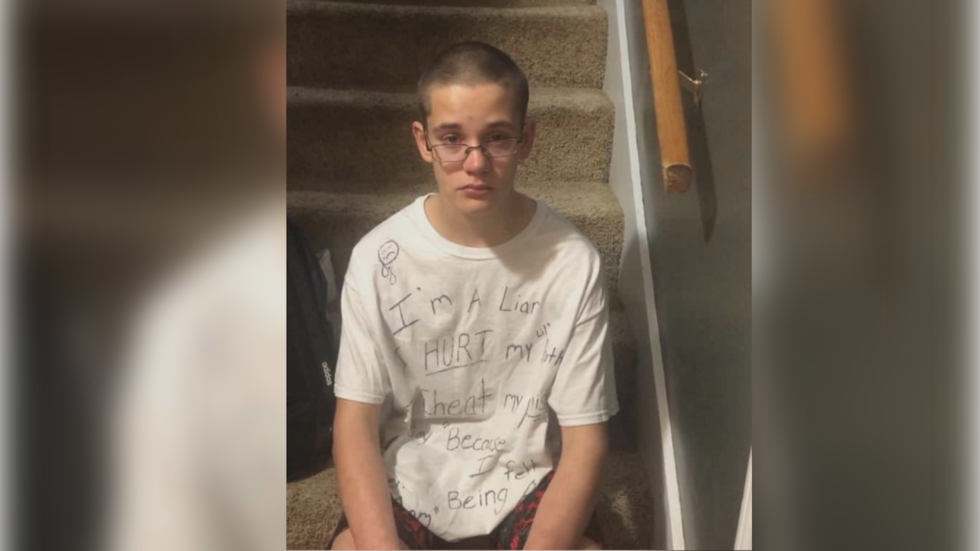 It shows Scottie with a shaved head and a T-shirt with demeaning words written on it, including the phrase "I'm a liar".
Turner confirms Scottie's parents forced him to wear the shirt as a punishment.
"I will say, the shaved head was his idea, they went to Great Clips and it's what he told them he wanted," Turner said. "But, the shirt, it was quite unorthodox, kind of disturbing and we're looking into that."
Turner says the now-deleted post caused an uproar on social media and speculation to begin. He adds the parents are heartbroken and asks for people to respect their privacy.
"They were beat up pretty bad on social media and right now, they've cooperated the entire time with us," Turner said.
Turner says they'll work with state officers on the best course of action moving forward to find Scottie. He hopes Scottie will see the concern of the community and pleads for him to come home.
"You're not in trouble," Turner said. "We want to help you. Just please contact us."
If you believe you have seen Scottie or have any information on where he might be, please contact the Eaton Police Department at (765)-396-3297 or call 9-1-1.
Copyright 2023 WPTA. All rights reserved.