Residents voice safety concerns about proposed changes at Foster Park
Published: Mar. 17, 2023 at 5:48 PM EDT
FORT WAYNE, Ind. (WPTA) - Fort Wayne Parks and Recreation officials say changes could be coming to Foster Park.
Those changes to Foster Park were first discussed back in November, when park officials held a community meeting about expanding the golf course.
RELATED: Fort Wayne Parks & Rec seeking input for Foster Park trail
A group called "Friends of Foster Park" was formed after park officials first announced potential changes back in November. They worry if the Foster Park Golf Course expands, the trails would have to move to an unsafe spot.
"It's really a place where people get together from all over the community," Friends of Foster Park co-organizer Lisa Stark said.
"We think that there is room to update the golf course and keep the existing trails the same," Friends of Foster Park co-organizer Wendy Stein said.
One of the proposed changes discussed in November: expanding the golf course's footprint. That would also require a second change, narrowing and moving the trails.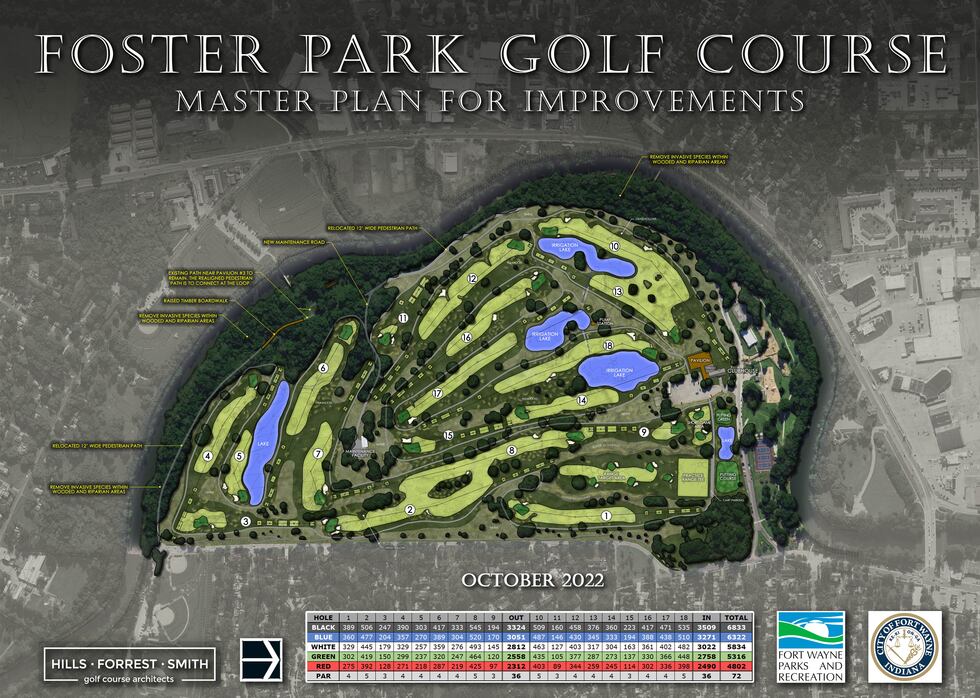 Stein and Starks attended that meeting and then started the group "Friends of Foster Park" to advocate for the trails.
"It's concerning to us from a safety standpoint," Stark said. "Because you have a current open trail that users are no longer going to be as visible on, and it's going to wind through the woods."
How safe is the park?
According to the Fort Wayne Police Department, over the last three years, there were two reports of violent crime in the area. One, a shooting and the other a domestic battery.
Foster Park has been around since 1912.
Both Fort Wayne Parks and Recreation and the Friends of Foster Park group say it's worth taking the time to fill out the survey and make sure everyone's voice is heard about any changes.
"If people ever use the park, they should absolutely fill out the survey," Stein said. "It asks a lot of questions about what would make you use the park more. And we are just two people, maybe there are things that other people would like to see at the park."
"And just overall, I think it's important to be engaged in our community and this is an opportunity to do so," Stark said.
The parks department plans to hold a public meeting in the near future. A date for the meeting has not been announced.
Officials are encouraging the public to submit their input. Click here to fill out the parks department survey.
Copyright 2023 WPTA. All rights reserved.