12th annual Winterval to be held in Downtown Fort Wayne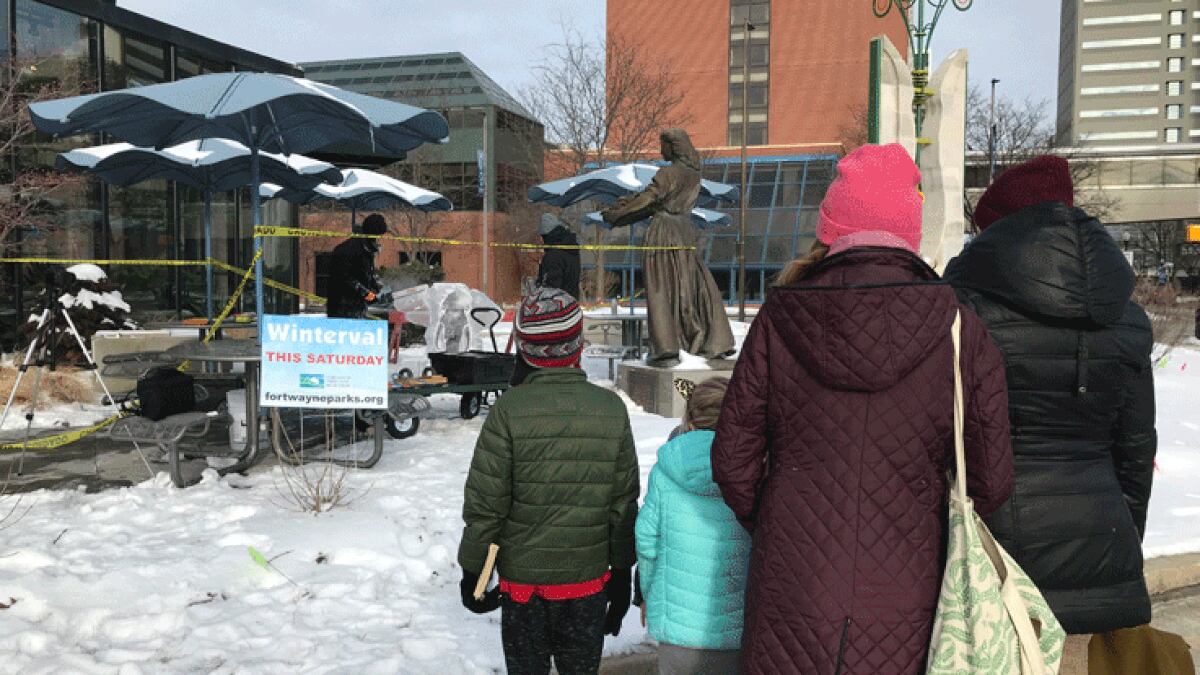 Published: Jan. 26, 2023 at 10:44 AM EST
FORT WAYNE, Ind. (WPTA) - Love the winter season and want to celebrate with other winter fans and family? Fort Wayne Parks welcomes you to join them for the 12th annual Winterval 2023 event in Downtown Fort Wayne.
Event organizers say the event will have both indoor and outdoor activities for everyone to enjoy at places like the Botanical Conservatory, the Old Fort, Science Central, and even the Allen County Public Library.
According to the Fort Wayne Parks' website, activities include:
Winter Carnival

Curling

Winterval at the Conservatory

Ice skating at Headwaters Park

Watching live ice sculpting, and many other activities
Event start and end times will be different and may overlap each other, according to organizers, and some events have small fees. Winterval 2023 is Saturday, Jan. 28, with the first event starting at 9 a.m. Ice carvings will be held in different locations throughout the day.
For more information on each event, visit the official event website.
Copyright 2023 WPTA. All rights reserved.