Grant Me Hope: Meet Lavachi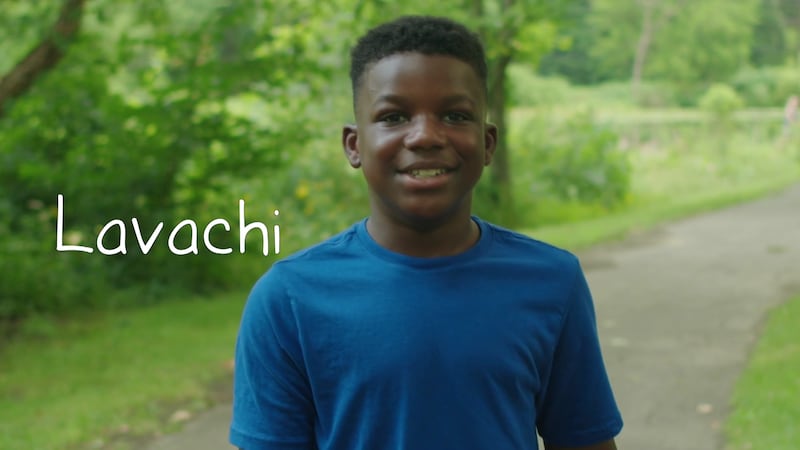 Published: Jan. 11, 2023 at 9:38 AM EST
FORT WAYNE, Ind. (WPTA) - Each week, 21Alive News introduces you to kids in the foster care system through our partnership with Grant Me Hope.
21Alive collaborates with the Grant Me Hope organization, an initiative to find older foster children adoptive homes before they age out of the foster care system.
Hi, my name is Lavachi. I'm eleven years old. I'm going to sixth grade. I play basketball. Gotta like shoot and it's like competition. I'm working on my dribbling and my shots. I started swimming lessons. Like, I knew how to swim but not like good. and then after those six weeks passed, I knew how to swim so. I like improv because like we play games. But the games is based on like acting. I like karate. Um, I just got my white belt not too long ago, still like training for like my other belt. I run track and like I had to go against like my teammates. we did 200. I got first place in that. We did 400. I got second place in that and I did throwing it was a jovelin and a baseball. And then I got first place in that. I got first. I got three first place in one second because of 400. Um, we got orientation at 5pm. So, like I can like see like the schools and like what like the classes and like what schools like what class I would be in and stuff. I like Gym and I'm gonna be in band. I just want to like be in band and just play with the good stuff. I want to be a coach a basketball team. Like if they don't work, I want to be a police officer so I can like help people that need help. I want a mom and a dad, one sibling, and pets. they can be into like other stuff but mainly Sports because I like sports. I like road trips. I like to have date nights. I like to have a family dinner.
To learn more about Grant Me Hope and how you can adopt a child in need of a family, visit their website and Lavachi - Indiana Adoption Program.
Copyright 2023 WPTA. All rights reserved.