Single digit morning wind chills
Updated: Nov. 20, 2022 at 4:19 AM EST
FORT WAYNE, Ind. (WPTA) - It's a cold end to the weekend! Sunday morning wind chills will be nearing zero at times.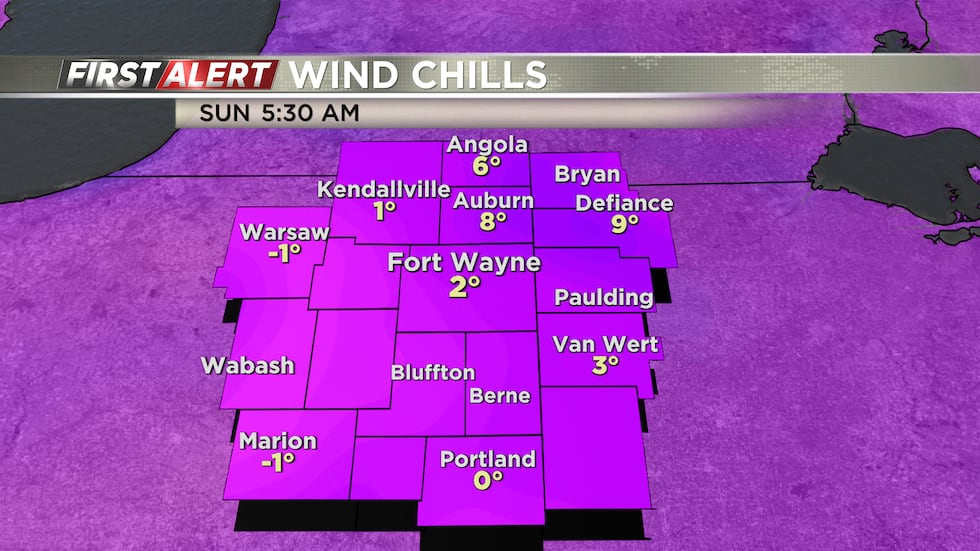 Bundle up if you're headed out early, wind chills will remain in the single digits during the morning hours. Temperatures will top off today in the upper 20s, but wind chills will only peak in the teens. Sunday will remain mostly sunny and dry.
This workweek is trending much warmer, with more than one chance at hitting 50 degrees this week.
Today: Mostly sunny; High 28, Wind: W ~ 10 mph
Tonight: Mainly clear, breezy; Low 21, Wind: SW 5-10 mph
Copyright 2022 WPTA. All rights reserved.