Bitter weekend wind chills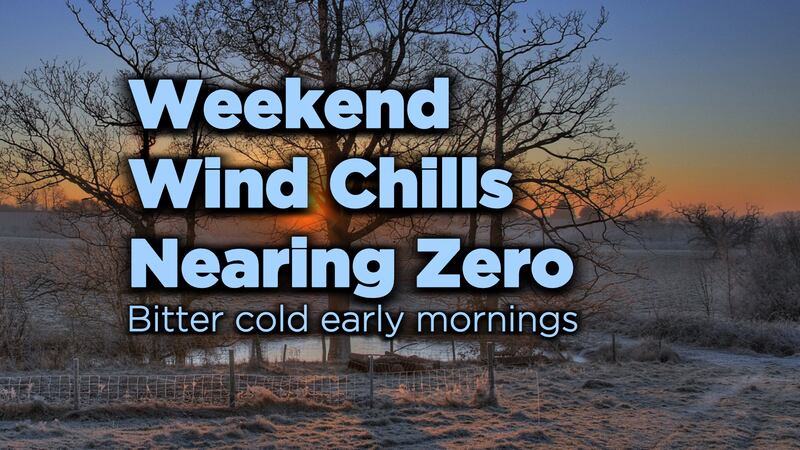 Updated: Nov. 19, 2022 at 4:29 AM EST
FORT WAYNE, Ind. (WPTA) - This weekend will be very cold! Winds will kick up throughout the day, pushing wind chills near zero at times.
Saturday starts out chilly. Skies will remain partly cloudy as a few more lake effect snow streamers kick up later tonight near the Michigan border. Accumulation in counties like LaGrange, Steuben, Noble, and DeKalb could reach anywhere from a trace to an inch in most places. A few isolated spots could see two inches where heavier snow bands set up. Wind chills will top off in the teens by midday today.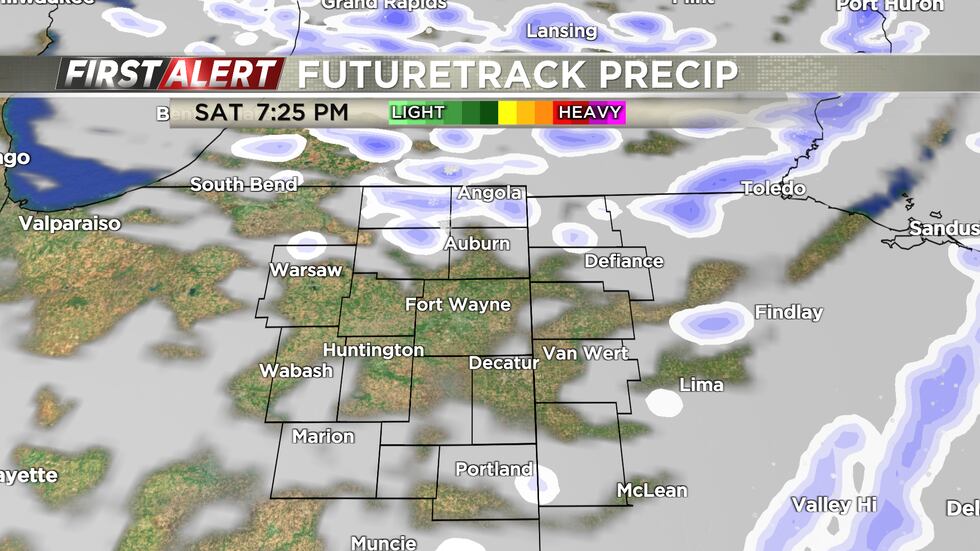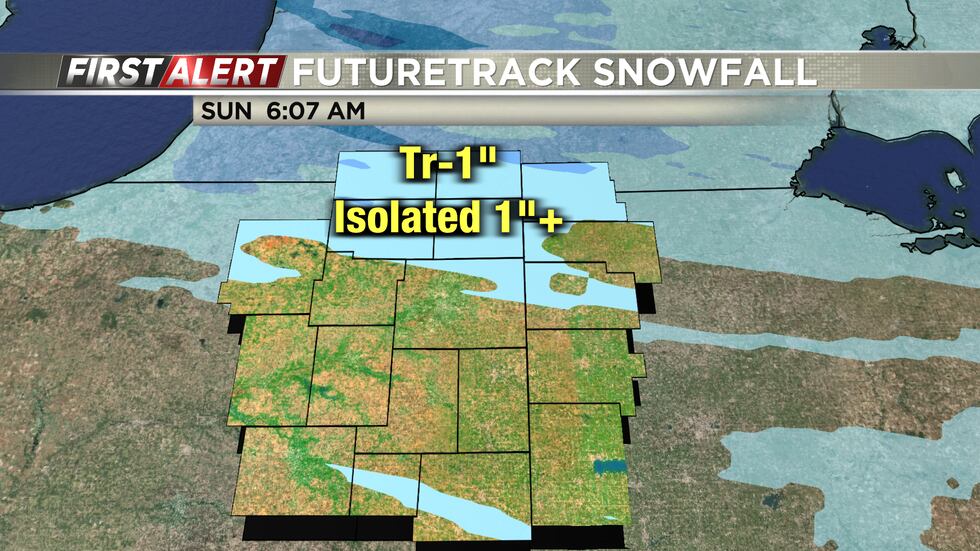 Sunday will have a bitter cold start. Wind chills early in the morning will settle near zero or sub-zero across 21 Country. highs on Sunday will peak in the upper 20s. The weekend will end with more sunshine.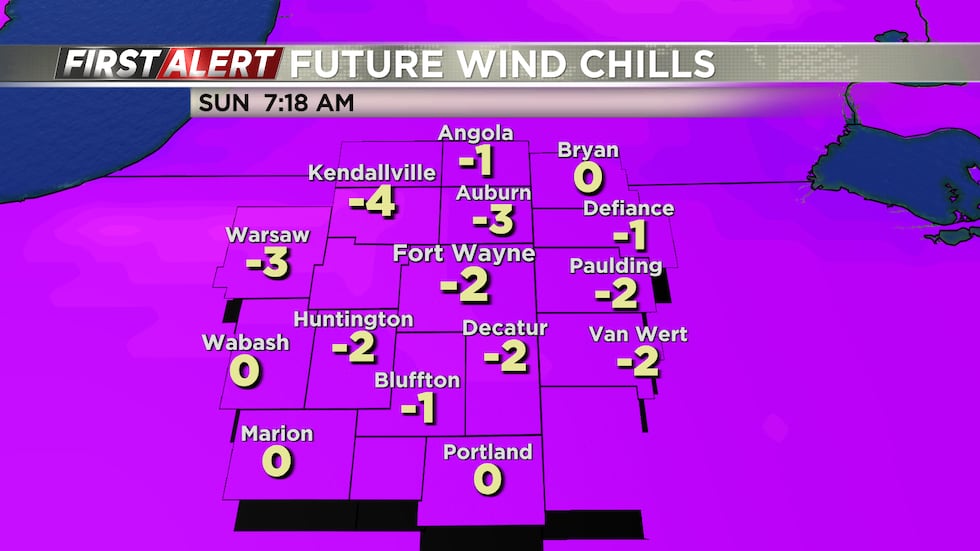 A warmer trend is in store for the new workweek and Thanksgiving.
Today: Partly cloudy, north snow showers; High 30
Tonight: North snow showers; Low 15
Copyright 2022 WPTA. All rights reserved.