More cold tonight but daytime temperatures warm tomorrow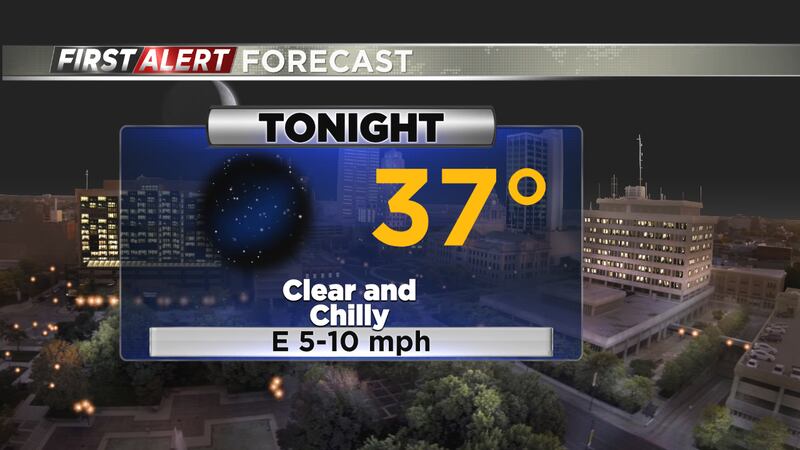 Published: Sep. 29, 2022 at 3:47 AM EDT
FORT WAYNE, Ind. (WPTA) -Today should be only a few degrees warmer than yesterday despite more sunshine. As clouds clear tonight, temperatures will drop well below average.
Mid to upper 30s are possible along with patchy frost in more rural areas. Tomorrow warms well into the 60s despite the cold start to the morning.
Saturday and Sunday bring a return of the lower 70s as our trend towards averages is complete.
Temperatures back off the 70s next week, we'll have the slightly cooler weather early next week coming up at 12 and 5PM on ABC21.
Copyright 2022 WPTA. All rights reserved.