Fall-like weather for the first half of the weekend, rain for the second half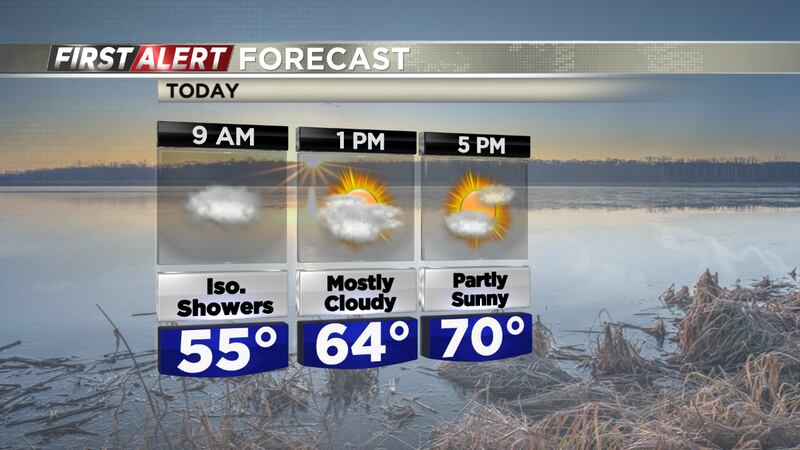 Published: Sep. 24, 2022 at 5:39 AM EDT
FORT WAYNE, Ind. (WPTA) - A few isolated rain showers will linger on Saturday morning, but most of the day should stay dry. The fall-like temperatures we've saw quickly move into our area are hanging around. Temperatures will max out in the upper 60s, low 70s for on Saturday. Expect a few more peeks of sunshine on Saturday afternoon.
Late Saturday and into Sunday morning, we'll see some rain showers develop. Temperatures will bottom out in the mid 50s on Sunday morning.
Scattered rain showers are expect on Sunday, maybe an isolated thunderstorm as well, as a cold front starts to swing through our area. Temperatures will drops into the mid to upper 60s for the high.
Sunday is the start of a relatively brief temperature slide. By mid week, daily max temperatures will be in the upper 50s, low 60s. We'll also hang on to a low-end rain chance for Monday and Tuesday.
By the end of the week, we should see a mostly sunny sky and temperatures back into the mid 60s. If we get a few clear and calm nights in the second half of the work week, overnight temperatures will, once again, dip down into the upper 30s, low 40s.
Copyright 2022 WPTA. All rights reserved.