Reservoir Park basketball courts restored as part of $30k project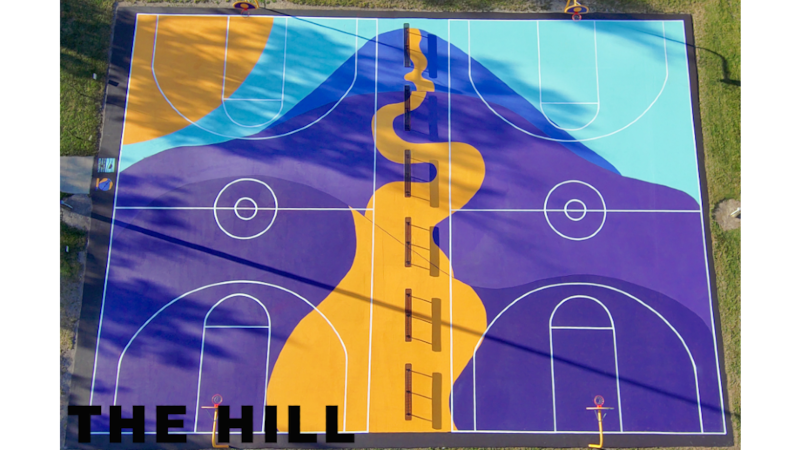 Published: Jul. 14, 2022 at 4:09 PM EDT
FORT WAYNE, Ind. (WPTA) - Basketball courts on the city's southeast side now have a new look thanks to a new project.
Fort Wayne Parks and Recreation says two basketball courts in Ivan Lebamoff Reservoir Park have been resurfaced and finished with a colorful mural designed by local artist Andre Portee. City officials say the $30,000 project also includes new backboards, painted rims, and new benches.
"The design is a fitting tribute to the neighborhood and the memories made at Reservoir Park. The hill is an iconic piece of Fort Wayne's landscape," the President and CEO of Fort Financial Credit Union, which funded the project, said.
The improvements at the court, off of South Clinton Street, were unveiled Thursday afternoon during a press conference. Both courts are now open to the public.
"This is an exciting moment for this historic park in the heart of the city," Patricia Turner President of La Rez Neighborhood Association said. "The court murals are a beautiful start and I look forward to the park's redevelopment as one more step in the revitalization of downtown Fort Wayne."
Copyright 2022 WPTA. All rights reserved.