Allen County files plans to address jail problems
Some inmates may be released to stay below population cap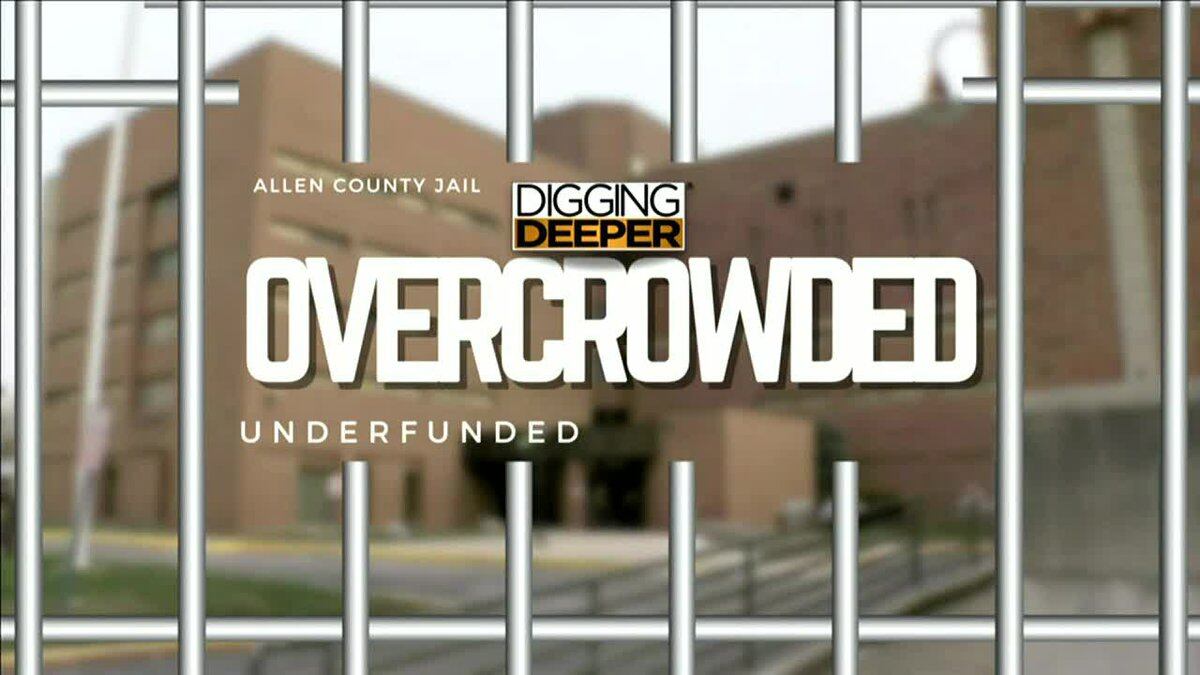 Published: May. 16, 2022 at 7:24 PM EDT
FORT WAYNE, Ind. (WPTA) - Allen County and Sheriff David Gladieux have met a Monday deadline and filed a response to a federal court order that calls for major, immediate changes at the local jail.
The county's plan -- drawn up on a 45-day deadline -- aims to address issues that include overcrowding, low staffing levels and policies and practices that Judge Damon Leichty found unacceptable in a late March ruling on a suit filed by a former inmate. The ACLU represented the inmate and the suit was given class action status.
RELATED: Local group hoping for change in Allen County Jail
In its filing, Allen County notes that a long-term solution will require new construction "to address the Constitutional Deficiencies" of the current jail. Proposals under consideration include a complete relocation of inmates to a new 1,500-bed facility or, alternately, "new construction for certain classifications of prisoners while maintaining some or all of the existing facility for other(s)."
The response notes preliminary steps that have been taken in that regard. Challenges may include identifying and purchasing up to 70 acres of land for a new jail, environmental considerations and other concerns.
The County lays out a timeline that could see construction completed by mid-2026.
Short-term plans include steps to limit what is now an overflow of inmates through transfers or the outright release of some individuals being held at the downtown Fort Wayne facility. The filing proposes:
(T)he Sheriff or his designee shall also ask the judges to release a sufficient number of detainees to reduce the Jail's population to 731 or less, subject to attempts to transfer to other facilities. The parties understand that that the decision to release any detainee is solely within the discretion of the judiciary.
Officials pledge to add outdoor recreation time of at least three hours a week; to renovate space for indoor recreational activities; and to "continue to take steps to actively recruit candidates" for positions that have gone unfilled. The document notes that hiring has been particularly difficult "in the current environment."
As of late April, 123 people worked at the jail, but 21 positions remained open.
A "recruitment plan" attached to the response focuses on the use of job fairs, community events (including the Fort Wayne Air Show and TinCaps baseball games) and an advertising campaign to beef up staffing.
Copyright 2022 WPTA. All rights reserved.