I&M installs new 'pole position' for nesting ospreys
Published: May. 6, 2022 at 5:45 PM EDT
AVILLA, Ind. (WPTA) - A pair of nesting ospreys has moved "next door" thanks to the relocation efforts of some Indiana Michigan Power workers in Avilla.
The utility crew installed a new stand-alone pole for the birds -- then carefully moved their nest from a post that is used for live electrical lines.
The workers erected the perch on Thursday and by Friday, the ospreys had taken to their slightly shifted home.
Osprey females typically lay three eggs between mid-April and late May. They incubate for about five or six weeks before they hatch.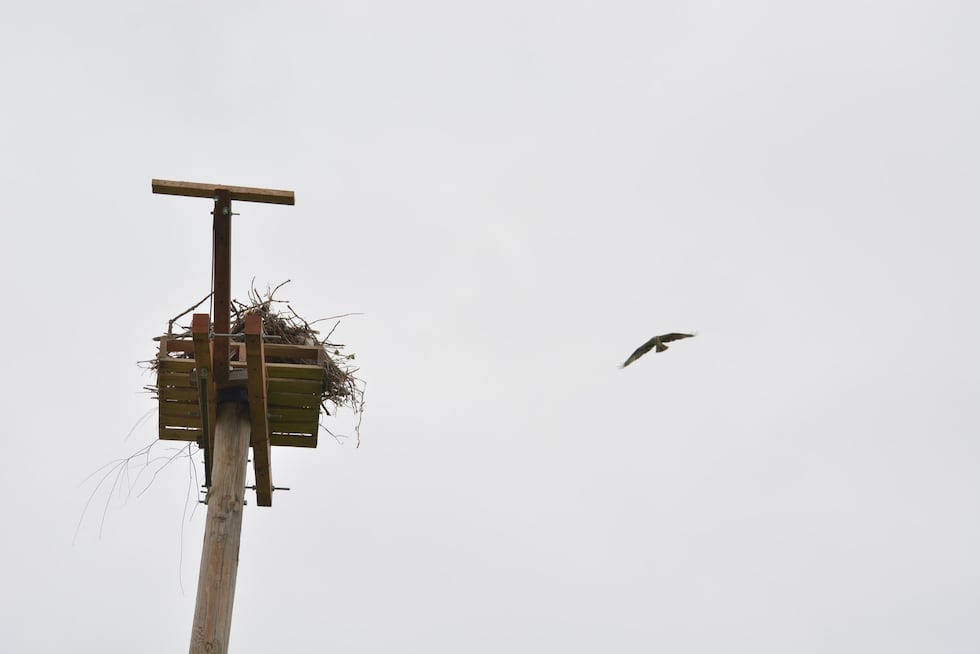 Copyright 2022 WPTA. All rights reserved.