PFW eases campus-wide face mask policy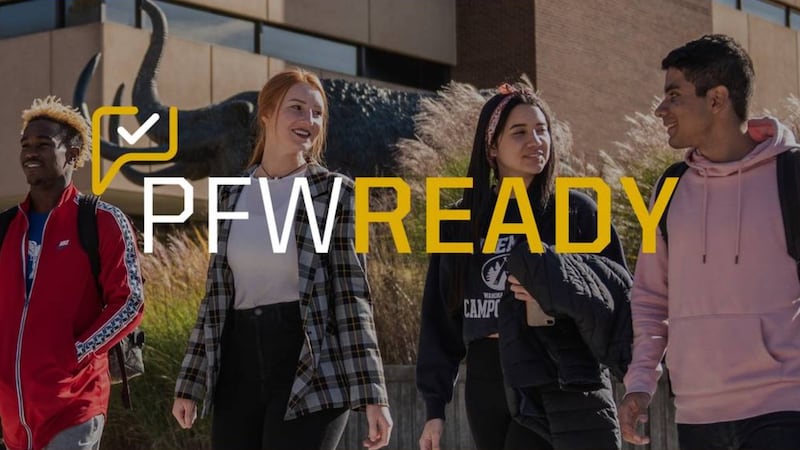 Published: Feb. 25, 2022 at 12:17 PM EST
FORT WAYNE, Ind. (WPTA) - Purdue University Fort Wayne (PFW) announced relaxed face mask requirements for those in university buildings Friday afternoon.
In a media release, PFW officials say as Indiana and Allen County are seeing significant declines in new COVID-19 cases and self-reported cases on campus are at an all-time low, PFW is making masks optional in some indoor spaces. They also noted that the anticipated CDC announcement significantly easing mask-wearing guidelines on Friday contributed to the decision.
Starting Monday, Feb. 28, the university will begin a mask-optional protocol for many indoor spaces. They say face masks will continue to be required in all instructional spaces including classrooms, labs, and studios. Face masks will be optional in all other spaces on campus. Officials say if case counts remain low, effective Monday, March 21, the face mask requirement will be further relaxed, and face masks will be optional in all areas of campus. Some co-curricular activities, including next week's Career Fair, may still require face masks, officials note.
PFW says all members of the university community who wish to continue wearing face masks are certainly encouraged to do so. They say free N95 face masks continue to be available by showing your campus ID at Rhinehart Music Center's Schatzlein Box Office. Box office hours are Tuesdays, Thursdays, and Fridays from 1:30 to 5:30 p.m. and Wednesdays from 2:30 to 6:30 pm. Students may also pick up free N95 masks at the Student Housing Clubhouse.
Copyright 2022 WPTA. All rights reserved.